---
Father Kane, December 2010
14 x 18 Acrylic
Detail:
---
Carly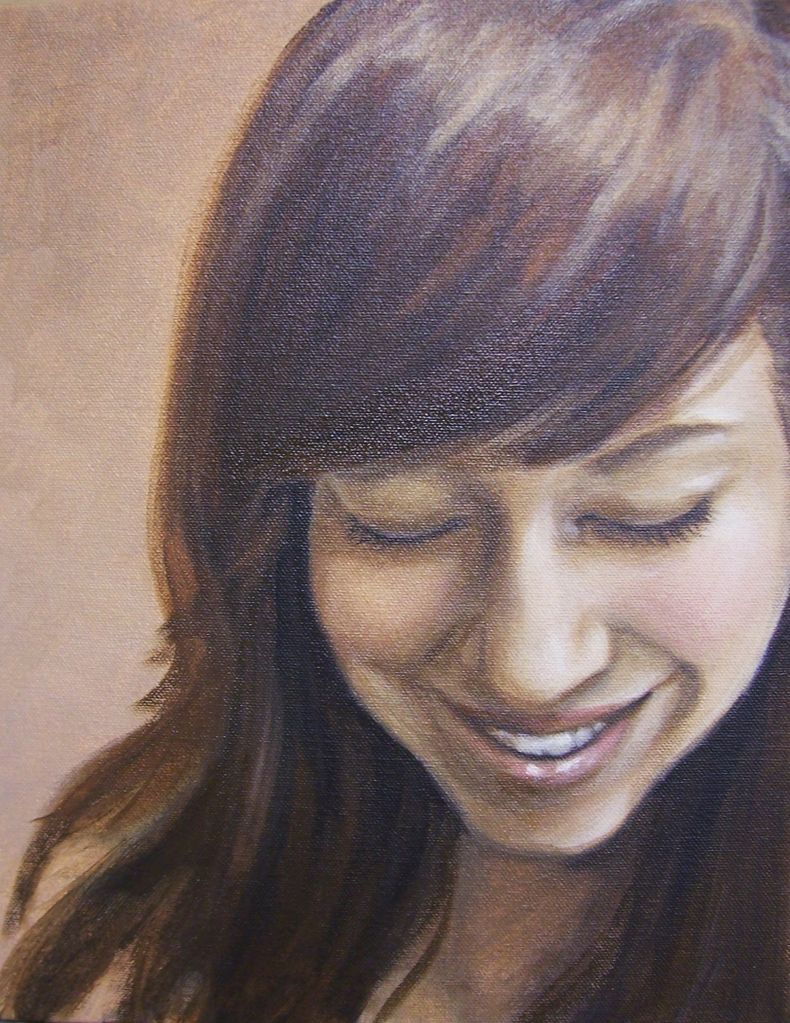 ---
Christmas Commission
December 2008, approx. 5x7 oval wood, acrylic
---
Valentines Day Wedding Gift
February 2008, 8 1/2 x 11 graphite on paper
This image is edited into a sepia tone, as it didn't scan well, it's actually done in regular graphite. The reference photos for this left a lot to be desired, and I had to combine several blurry and dark snapshots... It was a surprise, so we had to work with what could be "snuck" away from the recipients! Based on what I had to work with, I'm very pleased with how this turned out. It could, of course, have been better.. really the portrait is only as good as the references.
---
Pencil Portrait November 20, 2007
---
Pet Portraits
Cedar and Jerry
December 2010
11x14, acrylic


---
Otis and Simon
December 2010
11x14, acrylic
---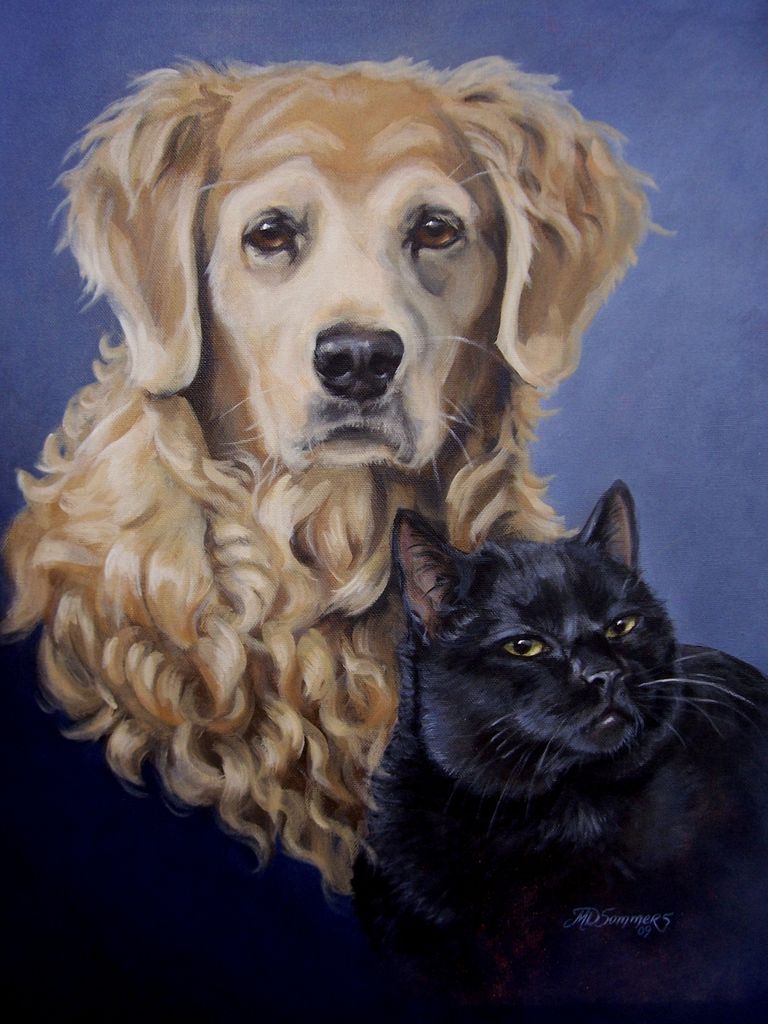 ---
Daisy
December 2009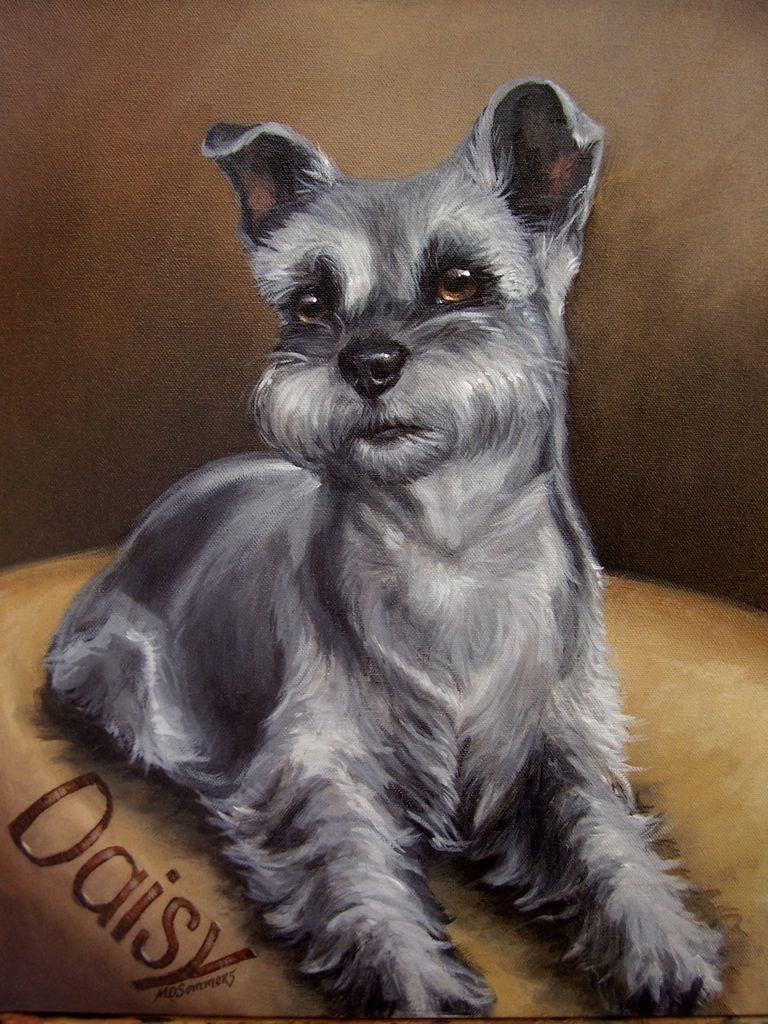 ---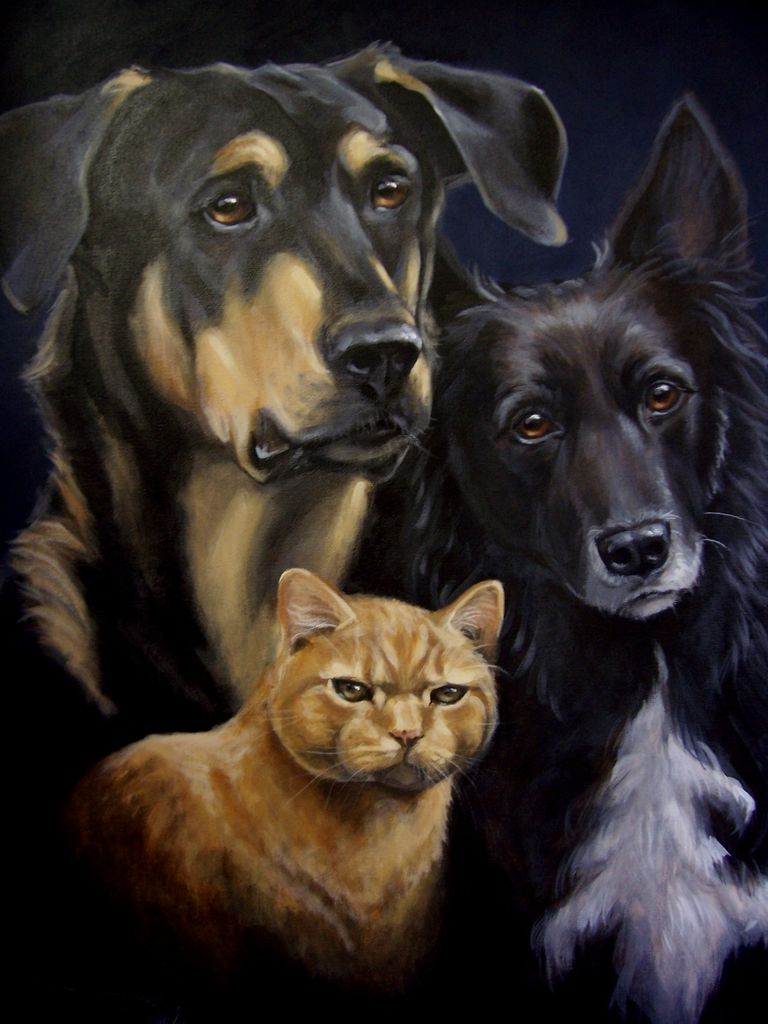 ---
---
Buddy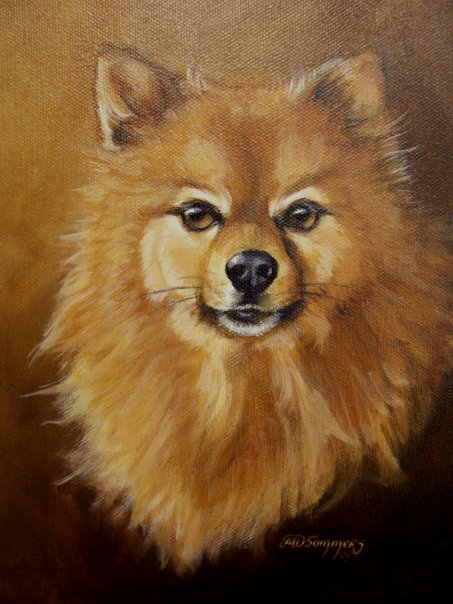 In Loving Memory of Clementine... This is a close up... it's an oval canvas.
---
Abbie and Hannah, finally finished! A THANK YOU to their mom, who was so very patient waiting for me to get her girls "just right." Some portraits take longer than others, but I hope it was worth the wait!
Holly and Harrison, the Shetland Sheepdogs. They live in Florida, and I did the portrait and shipped them. 14x18, acrylic.
This is a handsome dog named Tas. He's a Rottweiller/ Golden Retriever mix, and such a gentleman! It was a pleasure to meet him and his human. * Unfortunately, since this posting Tas has passed on...
IN LOVING MEMORY OF TAS
Jen and Chuck on the Overlook...
This one is a combination pet/ human/ landscape that I completed (Dec 2006) for a friend and her dog, Chuck.
Jagger and Leigh-A, acrylic on 14 x 18 stretched canvas, December 2006
Meglan, acrylic on 12 x 16 oval stretched canvas, December 2006
Indy, 12 x 16 acrylic on stretched canvas, December 2006
Though not a commissioned piece, this is my first oil painting completed shortly after a recent workshop I attended, taught by the talented John Leone, Equine Artist. He helped me get this piece working. What an amazing Artist he is! With his guidance, this became a very nice piece.
This painting won Third place in the Blue Ridge Arts Council Members Show, June 2007!!
Belgians, 9 x 12 oil on board, completed October 2006.
Rusty, 16 X 20, acrylic on stretched canvas. Completed August 2006.
Mugsy, 11 X 14 acrylics on canvas.
Hairy (yes, that's his name!), acrylics on.. wall.
Other Portraits
This is a portrait of a statue bust I completed during a workshop with Ryan Bongers, 2008. Charcoal, 24 x 30 paper.
This is my little sister, Amanda, done in charcoal pencils of varying colors, on smooth paper, 8 X 10, and one of my nephews, graphite on bristol, 11 X 14.
I can even paint your home or business, or that of a friend, which makes for an unusual gift. This painting was donated to Blandy, which is our State Arboretum... open to the public, and since I discovered and fell in love with the beauty of the place, I wanted to "give something back"... Blandy Farm, Boyce, VA. 20x24, acrylic on stretched canvas, completed 9/8/06.