Painted Real or Synthetic Skulls
I will paint your authentic (European Mounts or unmounted clean skulls) OR replica skulls, with a custom design that you and I work on together. The possibilities are endless- camouflage (see below), an image of the deer itself (see below), the date and place of your hunt, or a tribal design are some common themes. If you have seen a skull painted with something you like, I will be happy to create something similar just for you; however, no two skulls will EVER be the same. This treatment is an affordable, unique and different way to display!
---
FLAMING SKULL; January 2011



My first painted skull (belonging to my Husband). He was kind enough to let me practice on a "small one":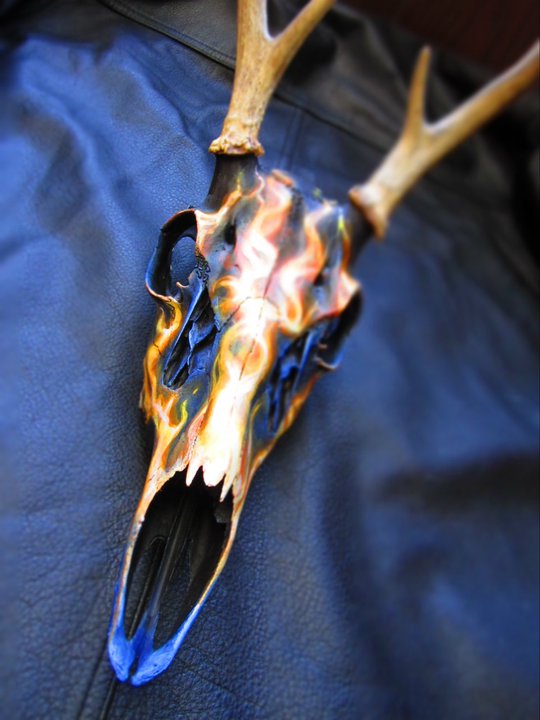 ---
"BUSTER" and "CAMO" ;January 2011



Here are two I did for a friend. Took me a while to work up the courage to paint on such nice skulls, but thanks to hubby letting me practice on his, I am gaining confidence. Both of these were coated with a glossy clearcoat after I took the detail photos below (details on a glossy surface don't photograph well).

Here they are with the glossy finish: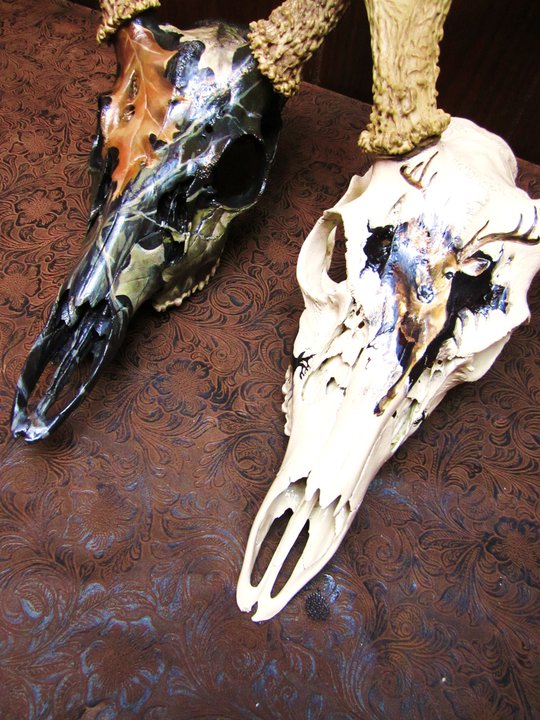 I call this one "Buster" (Busting Through). The deer's rack is of course based on the actual rack on the skull. The entire skull is painted with a bone-colored paint to smooth things out, as the skull was weathered and cracked.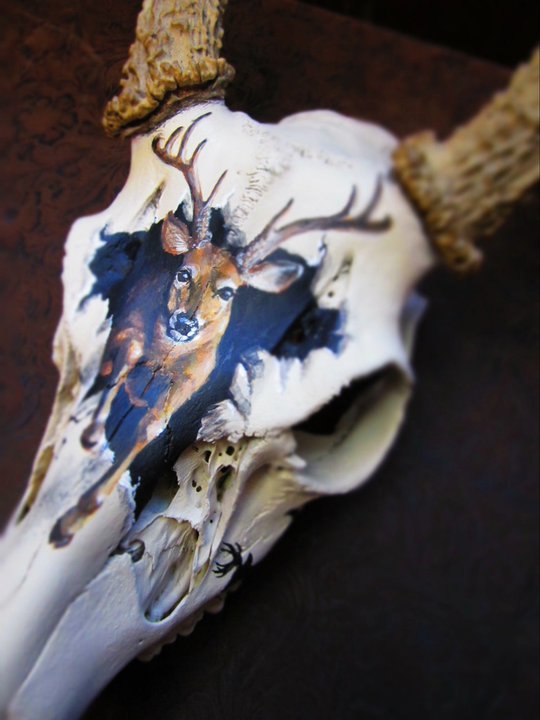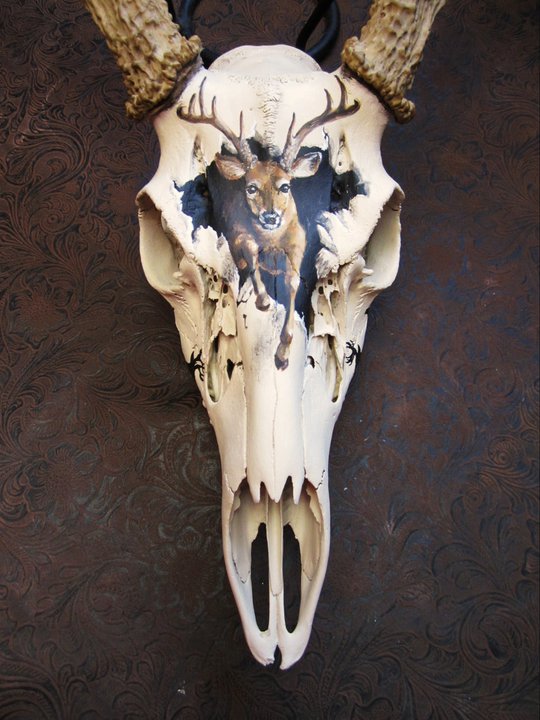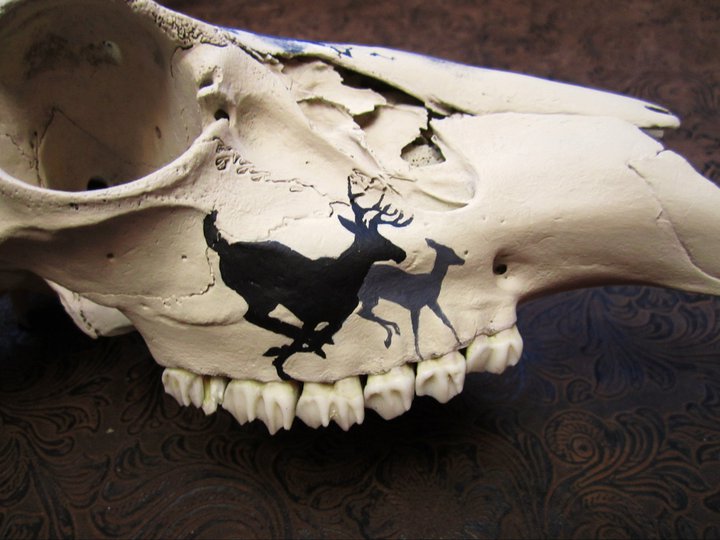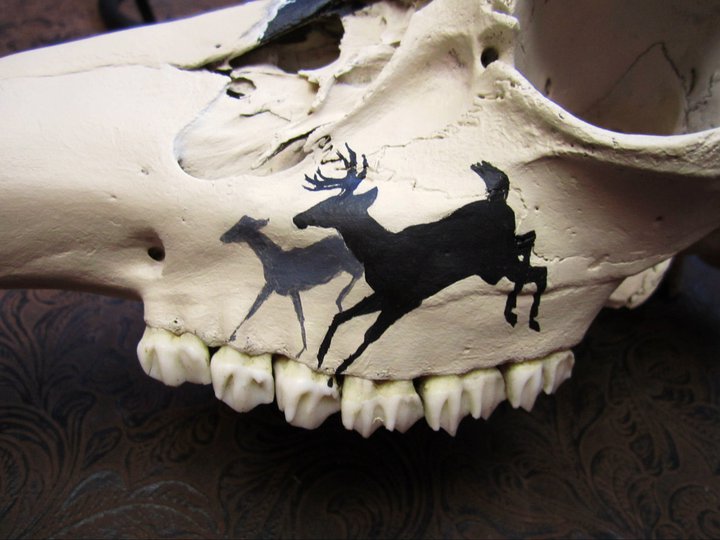 The second one, "Camo," is done with a teeny bit of a camouflage influence- Mossy Oak to be exact. Just a little ;) I wanted one leaf to be realistic, so it would look almost as if it were sitting on the skull.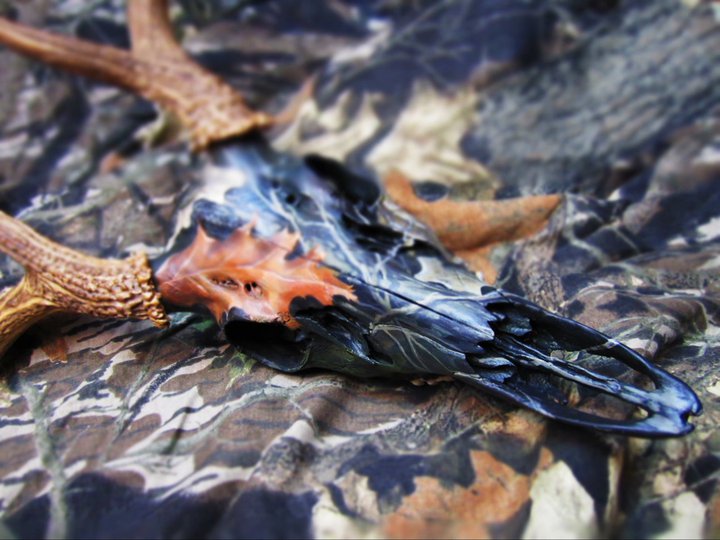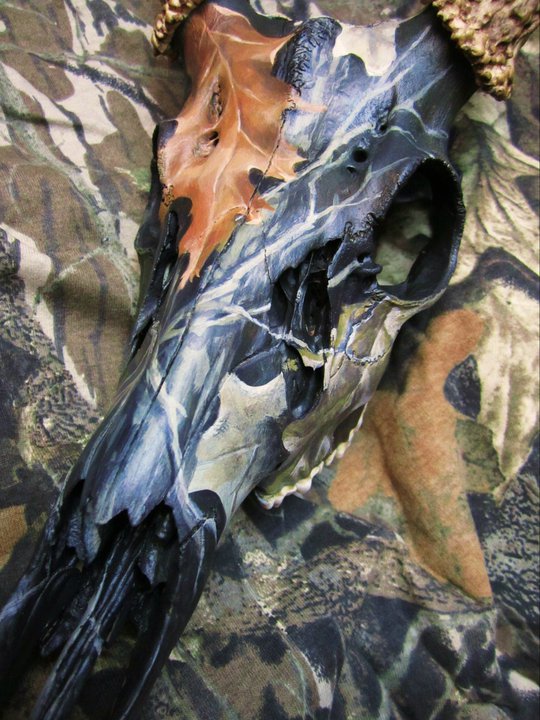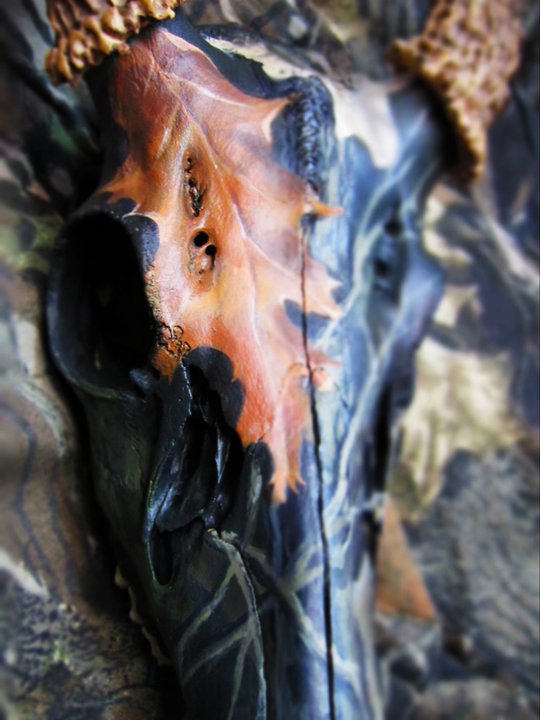 The Camo Skull had a broken nose when I received it, and I wanted to try my hand at reconstructing it. I used wire for a framework and then applied Sculpey clay over it.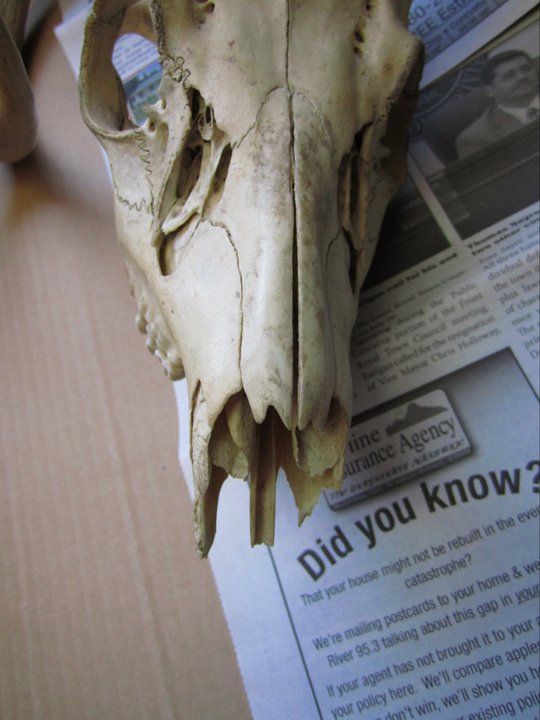 In the process: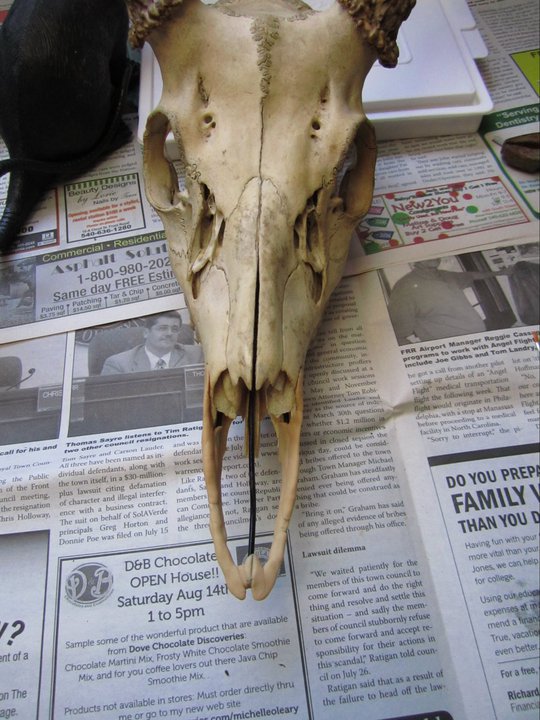 And of course, complete. Not perfect, but not bad for my first try.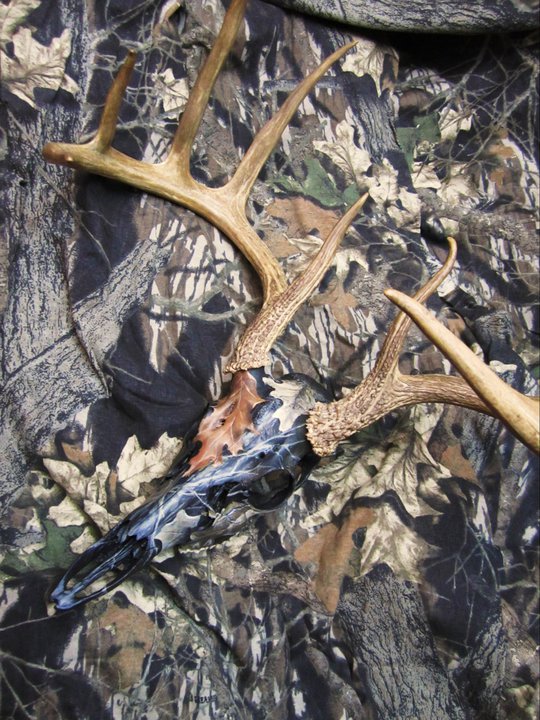 ---