---
My newer work is posted on my Facebook page (www.facebook.com/sommersend)
Sommers End Originals



**
---
My latest surface is one I have avoided at all costs... Automotive! The saving grace was that this is our car (we are the proud owners of not one, but TWO Mustangs!),
and the spoiler was ruined anyway, so hubby agreed to let me "play" with it... Before and after: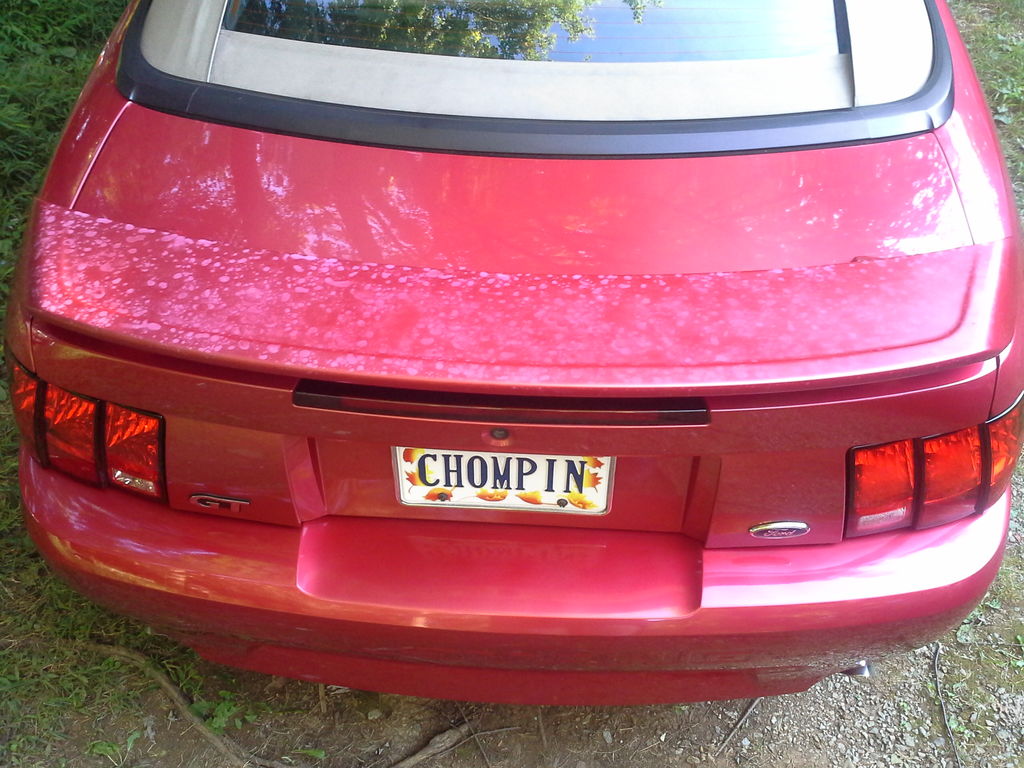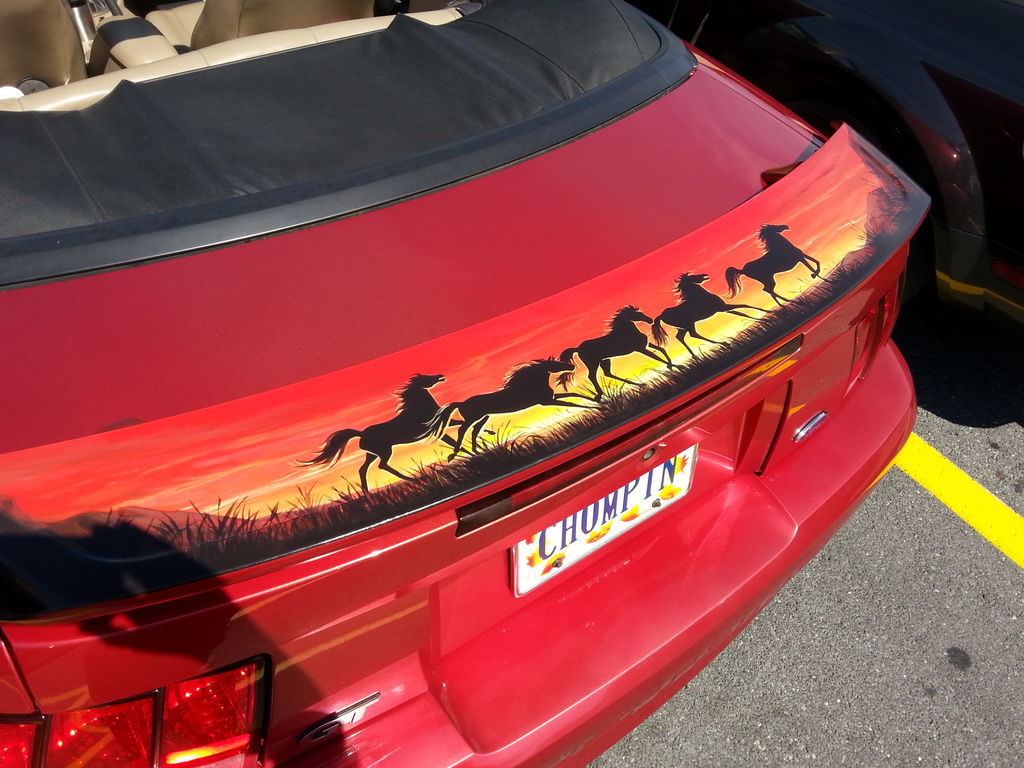 And since MY Mustang was lonely, I found her a friend: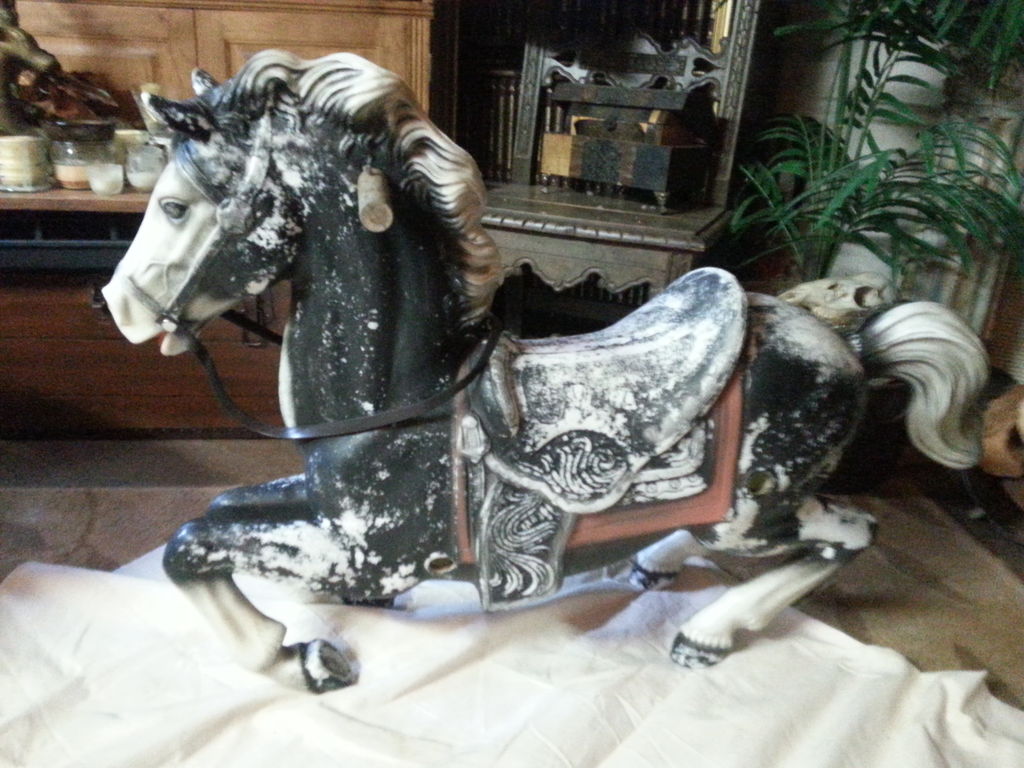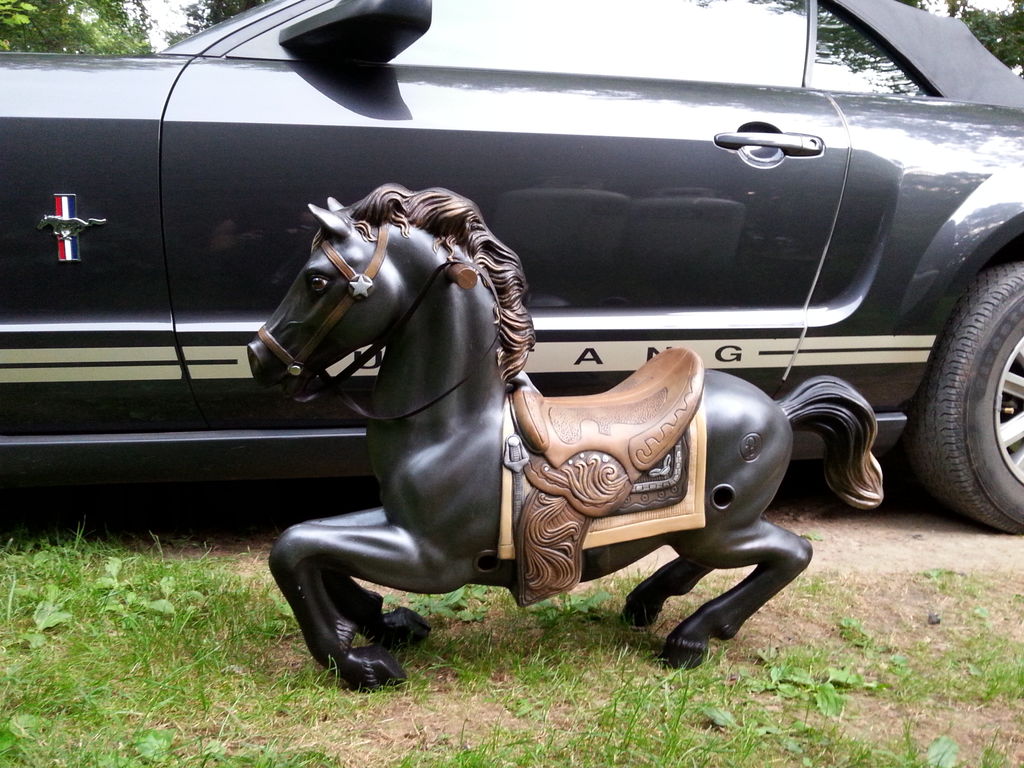 ---
VELVET, BABY!
Another unusual surface to paint on... VELVET! Nope, no Elvis here, just this Wicked Tiger! Thanks to
One Wicked Gallery
in Wilmington NC for inspiring me to enter this piece in their Velvet Show this month (Feb 2011)
WICKED TIGER, acrylic on velvet (SOLD)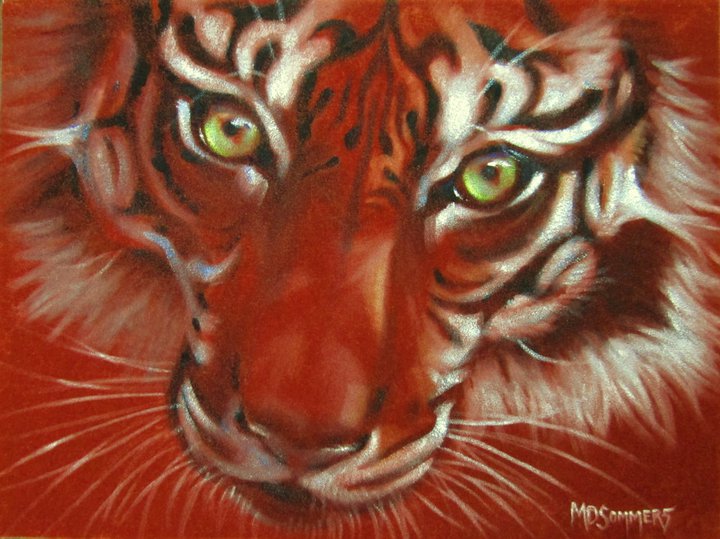 ---
One of my more recent surfaces; deer skulls. I do these custom, on a commission basis, with skulls provided by you. Something a little different for your trophy wall,
and more affordable than a full mount. More information on the
Painted Skulls
page...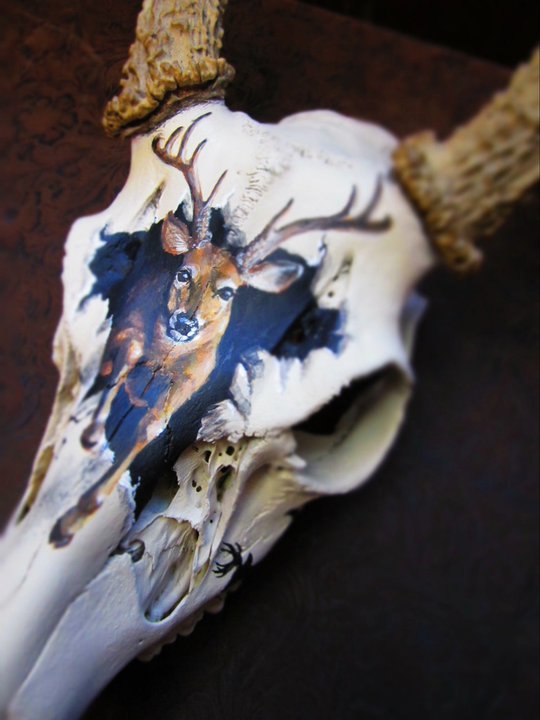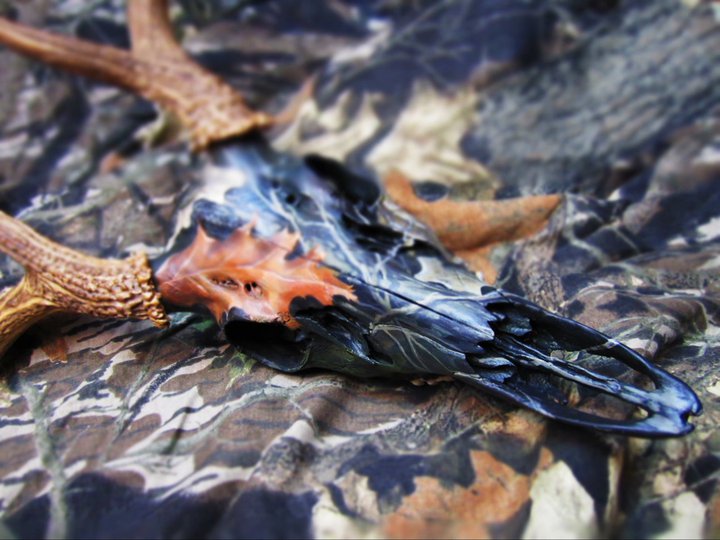 ---
I was sponsored by Gourmet Delights Gifts and Framing to
paint a paddle
(see the overview and other side) for a
river awareness event
(external link) in Front Royal several years ago. I won First Place in the Adult Division of the "On the River" paddle contest! (www.canoecapital.org)
---
3D Painting done on PVC panels, cut out and attached to give it a 3 dimensional look.


---
Murals
Pacific Northwest
Washington State, October/ November, 2016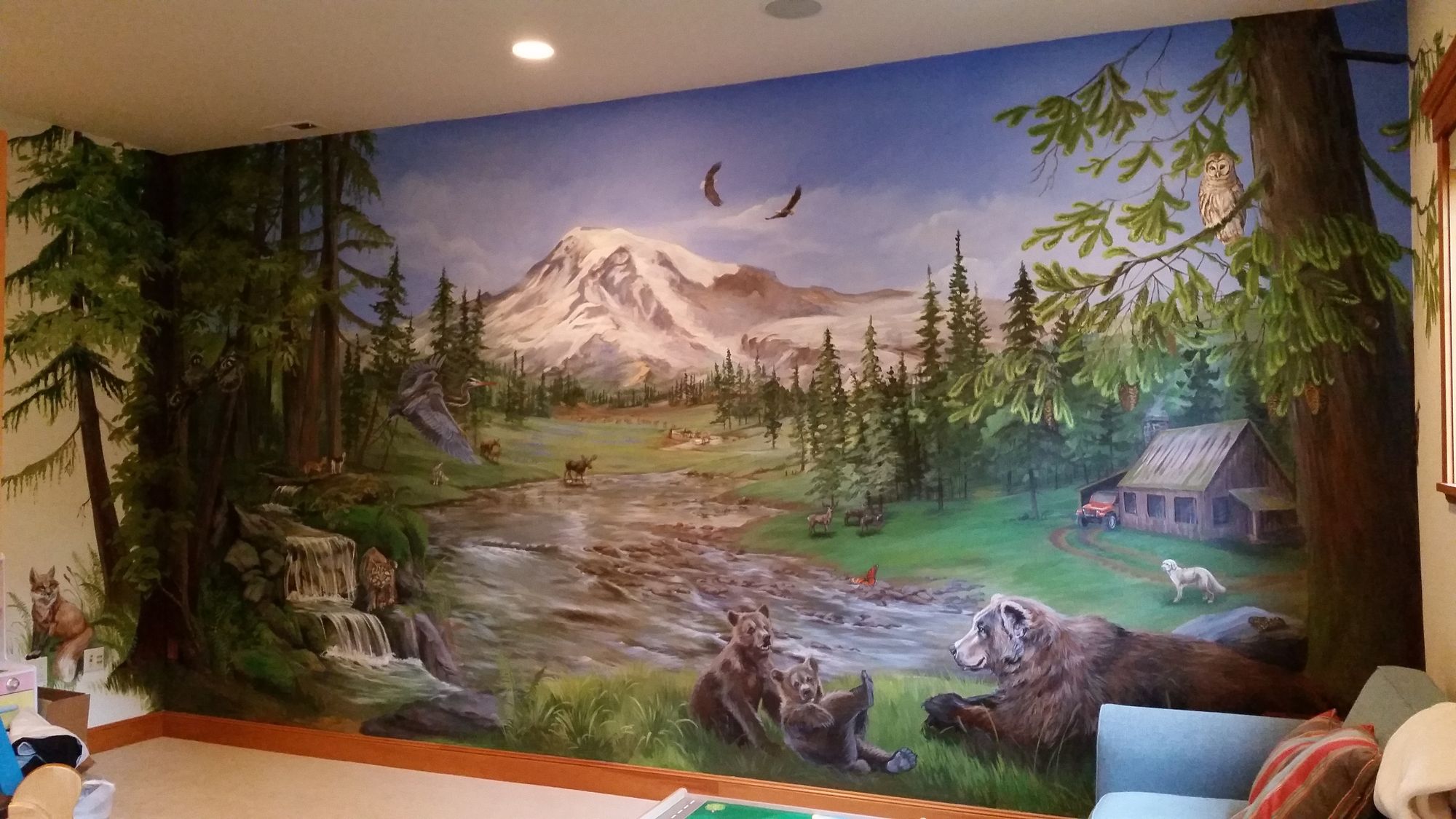 ---


Ford's Fish Shack, Ashburn VA
Detail of large mural in a fantastic seafood restaurant, after some additions this past summer... The mural changes, pay attention or you might miss something!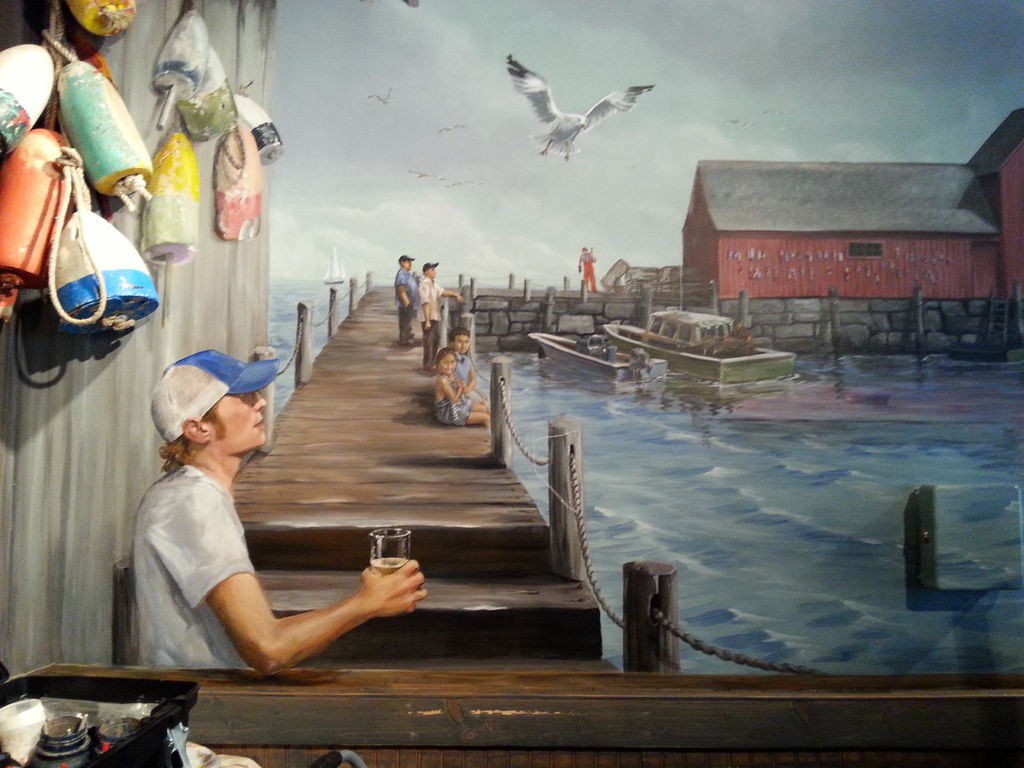 ---
The Barn


Stages on the Works In Progress page, overall mural on the Murals page. Never complete, we add to it pretty much every year ;)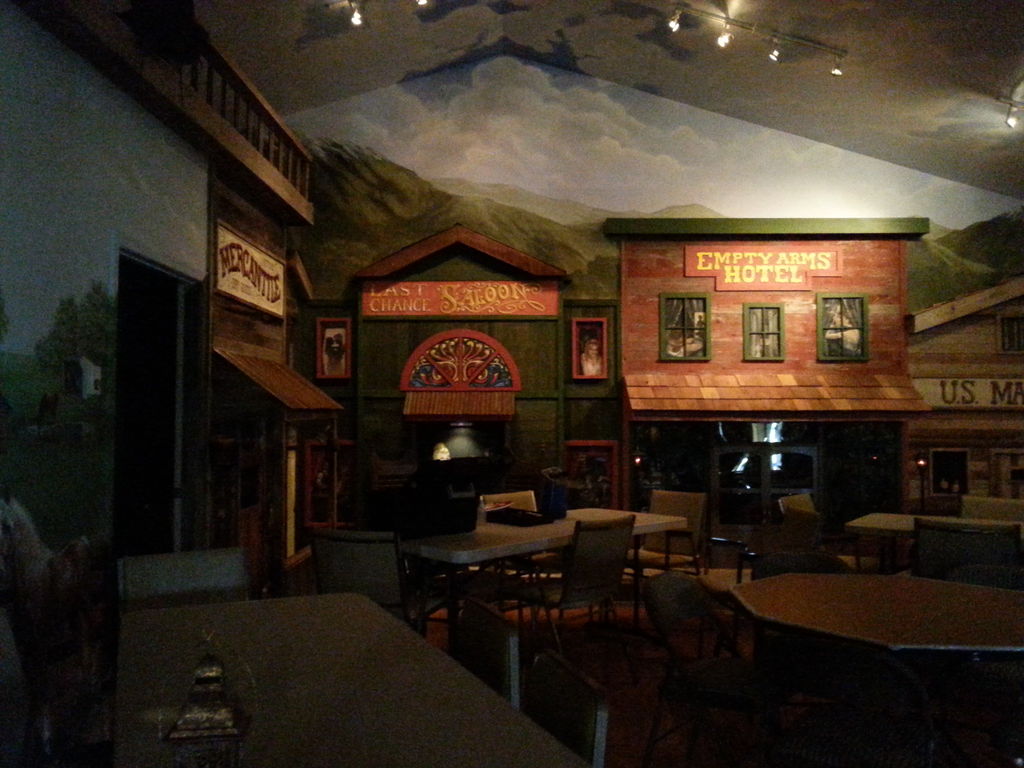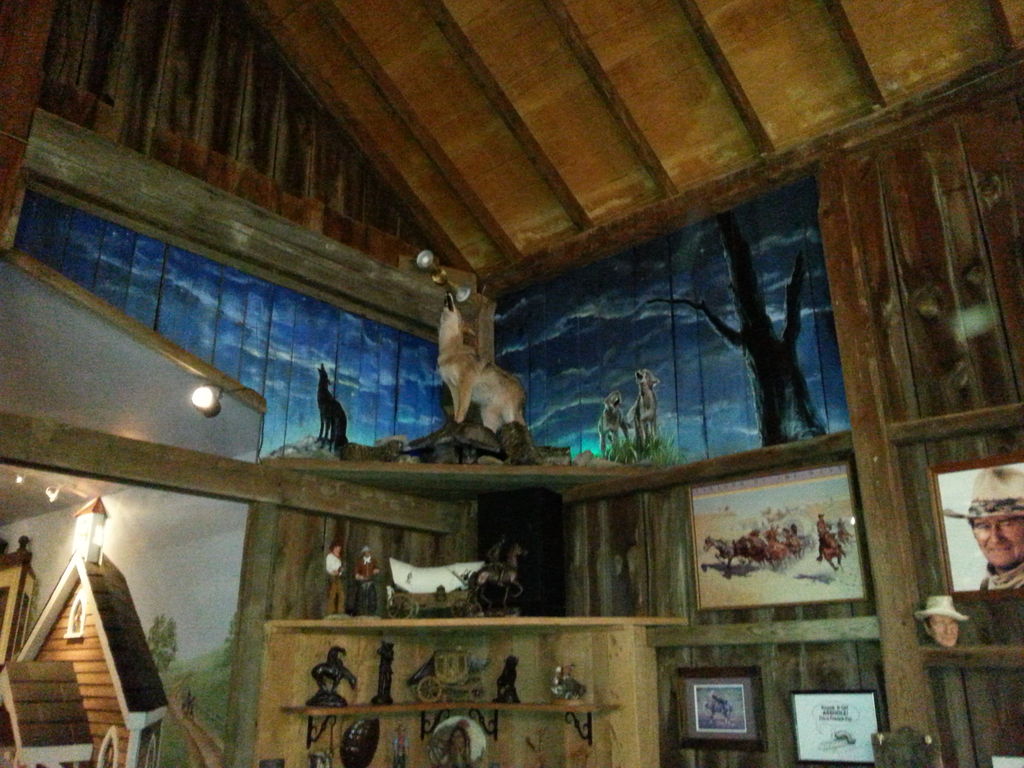 Glow paint makes for an interesting glow with the spotlights off (doesn't photograph well, this shows those coyote pups better!)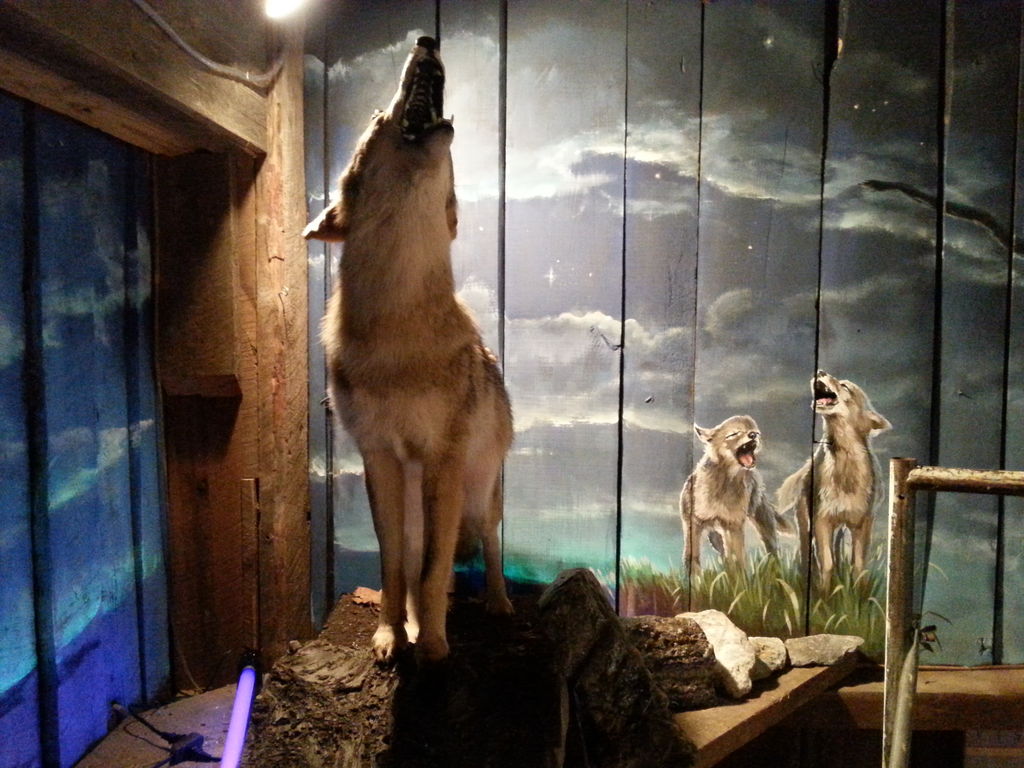 Painted around a life-sized photo cutout of Mr Eastwood...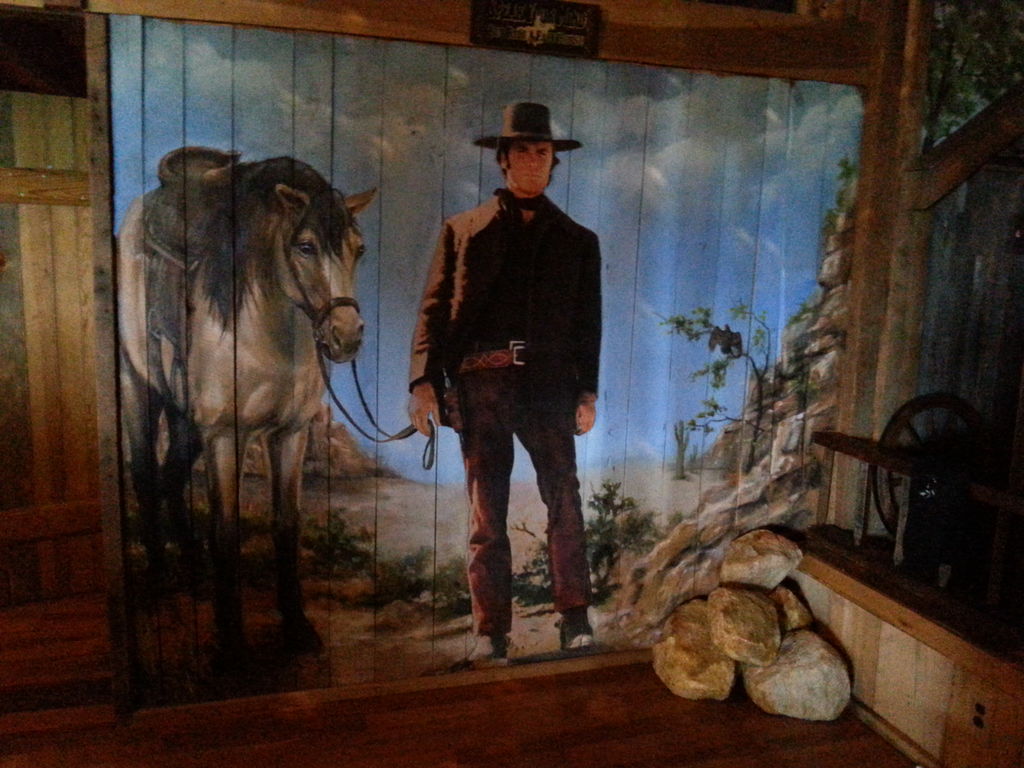 .. And gave some deer mounts some scenery. I've been wanting to paint in the bodies of head-and-shoulder mounts for a while now. I love when people let me experiment!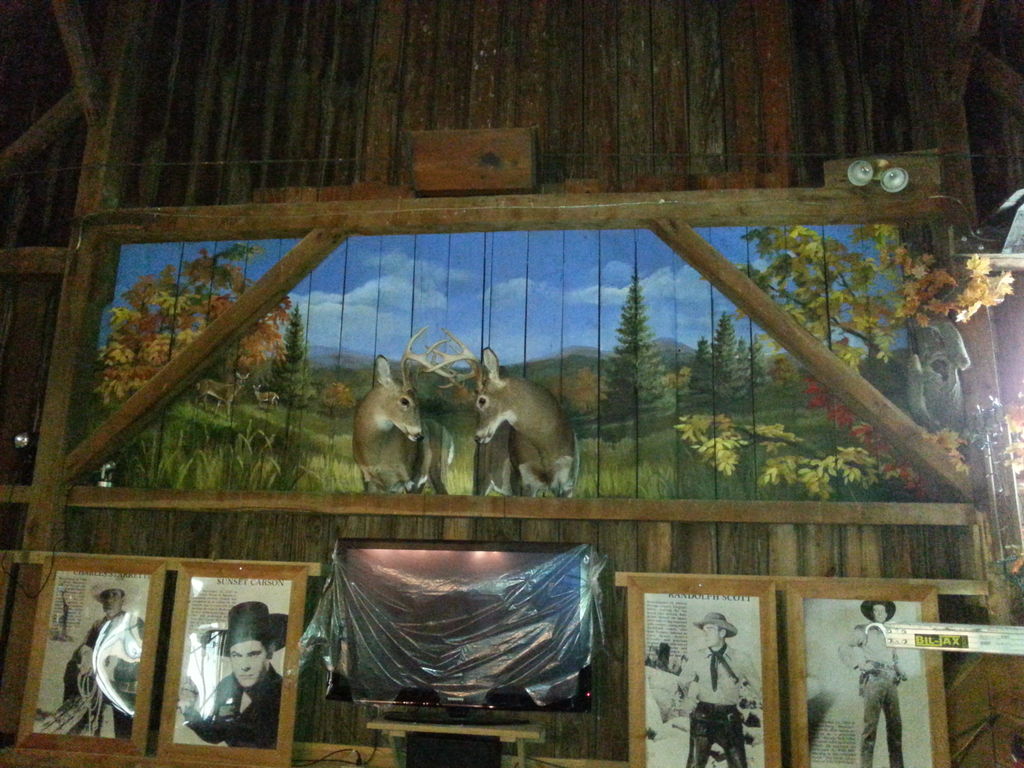 ---
NEWEST CANVAS WORKS COMPLETED
---
Father Kane
Acrylic, 14 x 18
Commission (sold)


---
Cedar and Jerry
Acrylic, 11x14
Christmas commission (sold)


---
Simon and Otis
Acrylic, 11x14
Commission (sold)

---
Higher Learning
acrylic, 12 x 24
SOLD


---
In the Valley
Acrylic, 11x14
commission (sold)


---
Warrior of the Plains
Acrylic, 11x14
Sold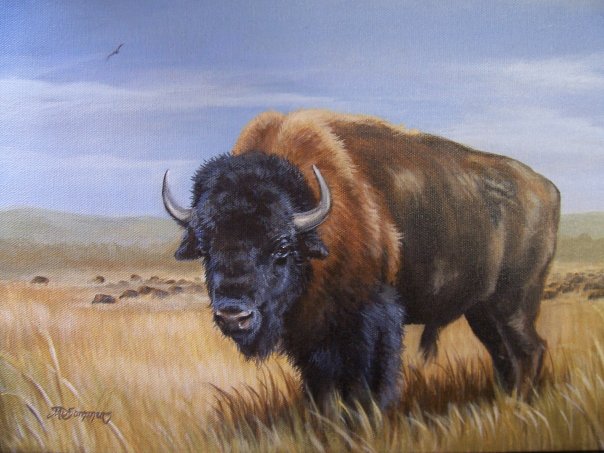 ---
Hannah's Horses
SOLD
Based on a photo by Hannah Hardison
Acrylic on clear gessoed linen, 8x10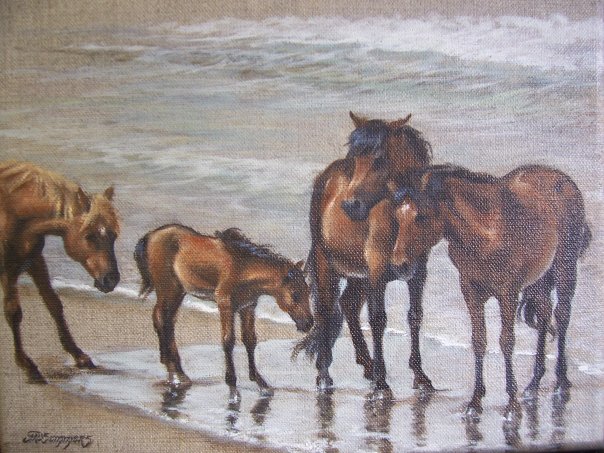 ---
Owls Emerging -Sold
Acrylic on clear gessoed linen, 8x10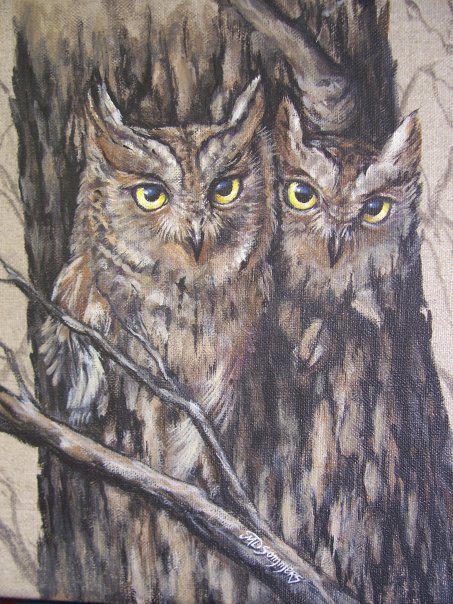 ---
Little Bird, Big 'Tude
Acrylic, 6x6
SOLD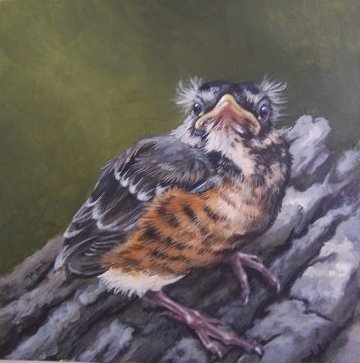 ---
Contact the Artist for a commissioned piece of your own...**
---
Client photos of the artist at work!
Good thing I'm not afraid of heights!