VELVET, BABY!!!
So I wanted to participate in a fun show at
One Wicked Gallery
in NC... she wants a show full of velvet paintings. So rather than taking my chances at getting busted by Elvis's Estate (his IMAGE is copyrighted), I thought I'd go for something a little more traditional...
Wicked Tiger
12x16, acrylic on orange velvet (it looks a bit red but it's a deep orange) glued to canvas board.
January 2011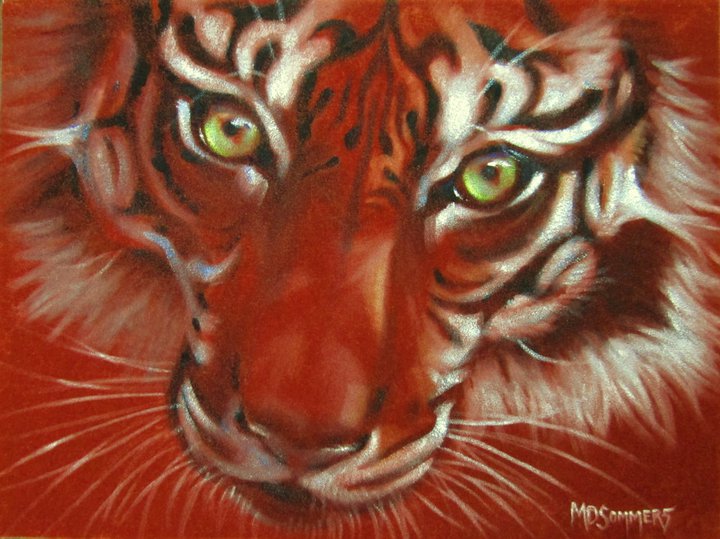 More in the works, stay tuned!