---
I'm a little bad (ok, terrible!) about keeping this website updated...my newer work is posted on my Facebook page (www.facebook.com/sommersend).
---
Pet Portraits Galore!
I am mostly painting pet portraits these days for an online company. It's fairly anonymous, which is allowing me to try things I wouldn't with a client who has expectations. I'm exploring a looser style and using color in places I normally don't... getting LOTS of practice, to boot! This gig keeps me busy, as I do anywhere from 10-20 of these little canvases a week! These are 6x6 inches, acrylic, and they make nice little groupings when you have multiple pets.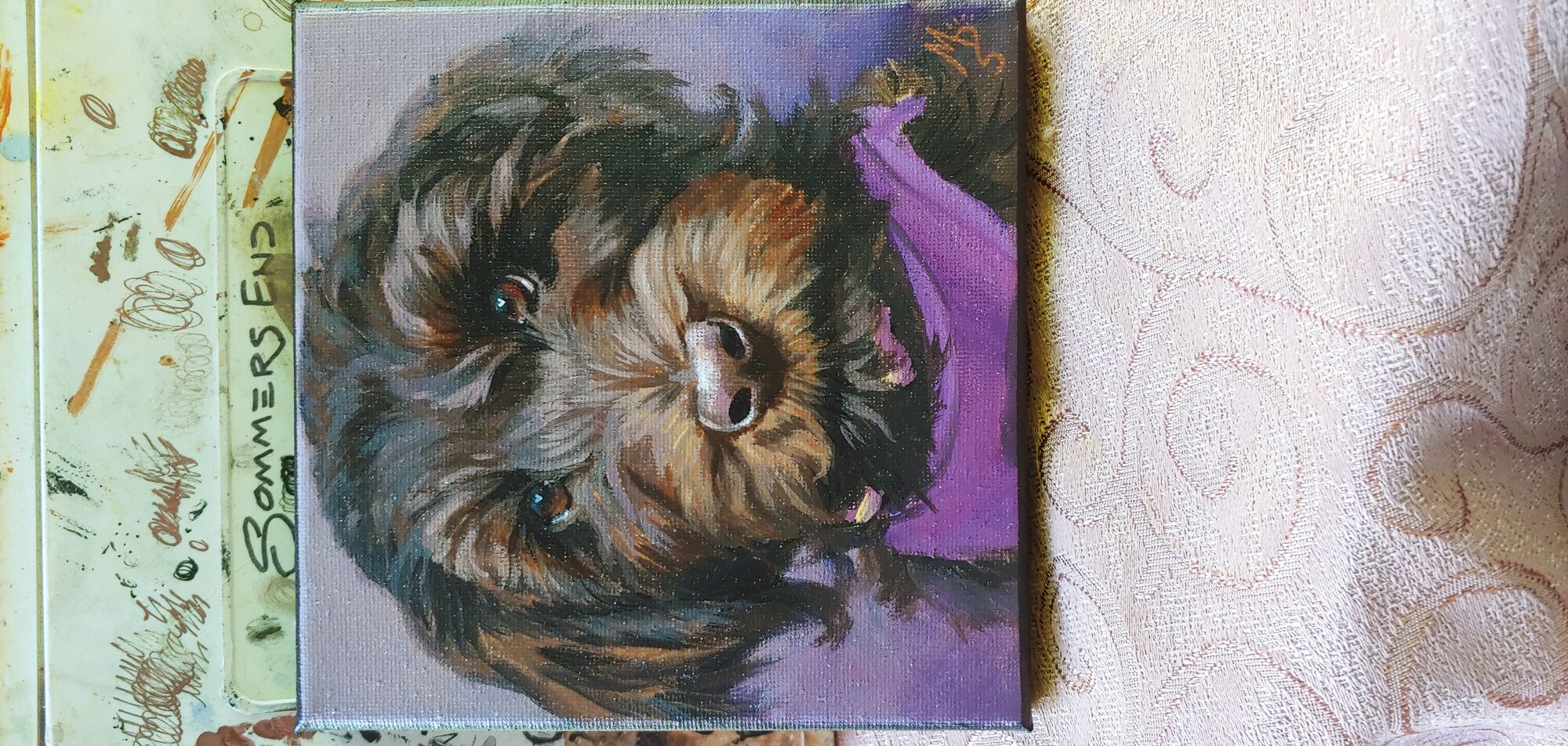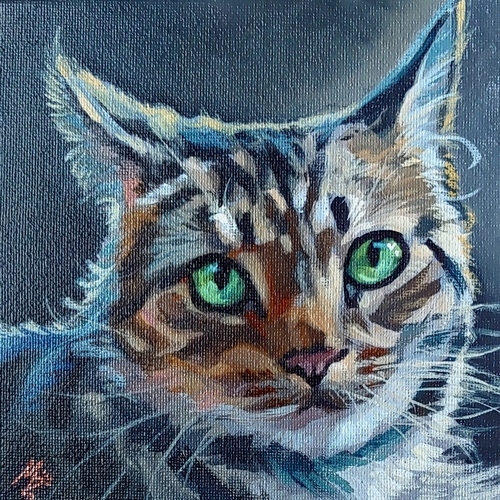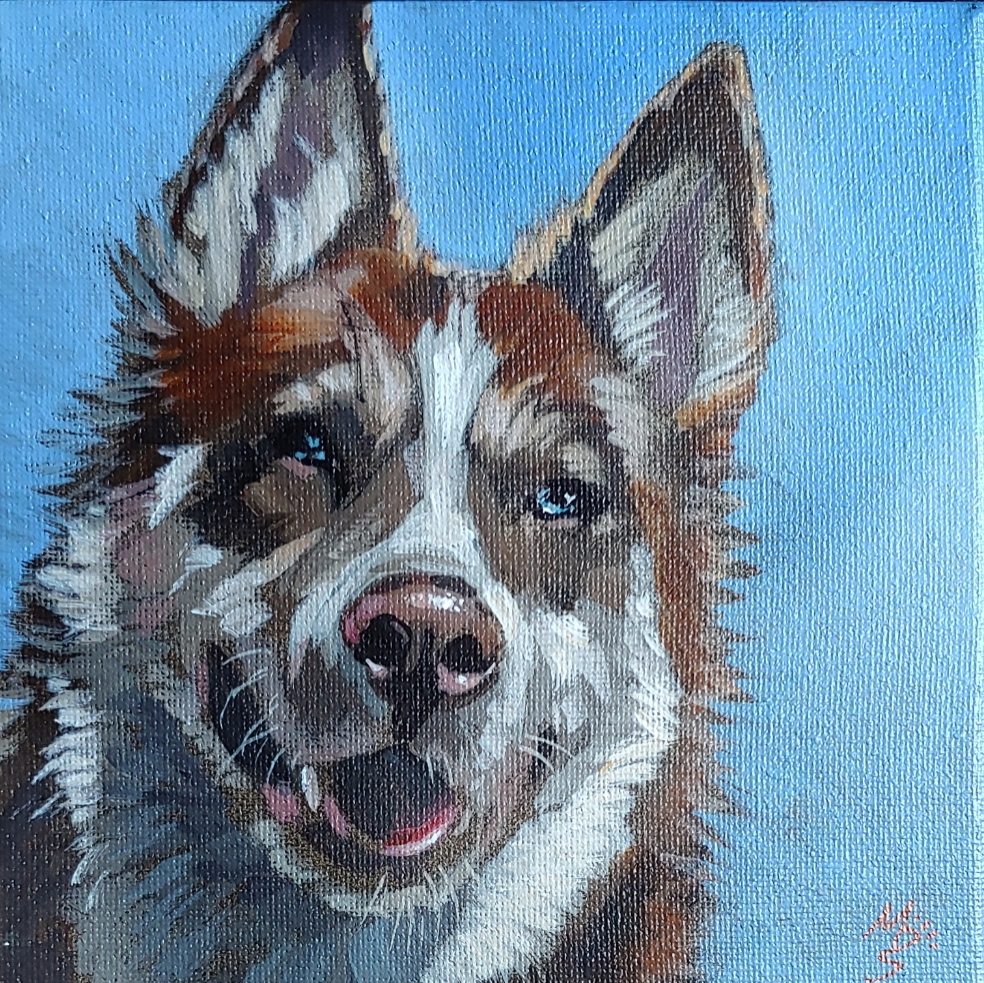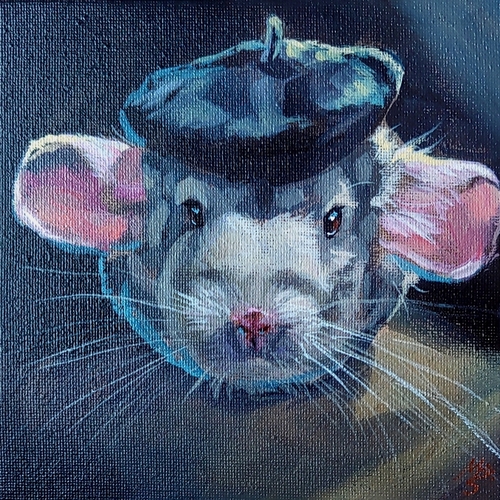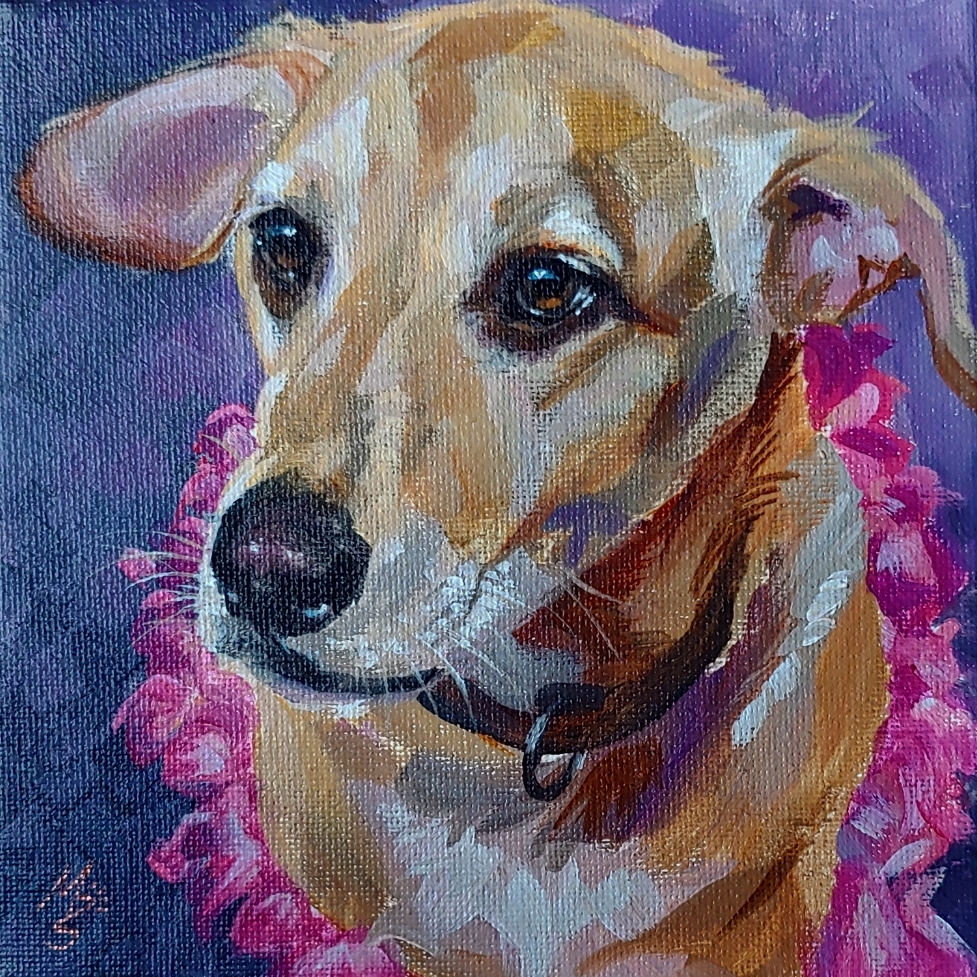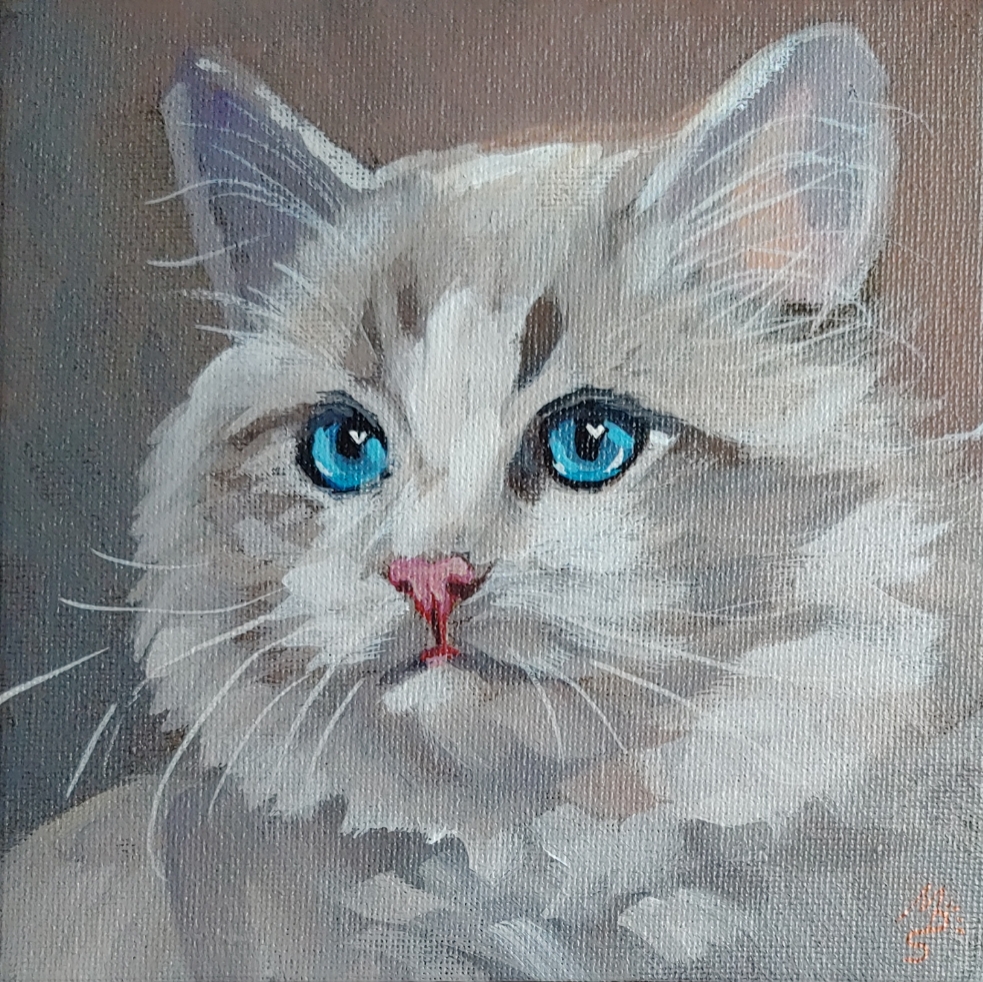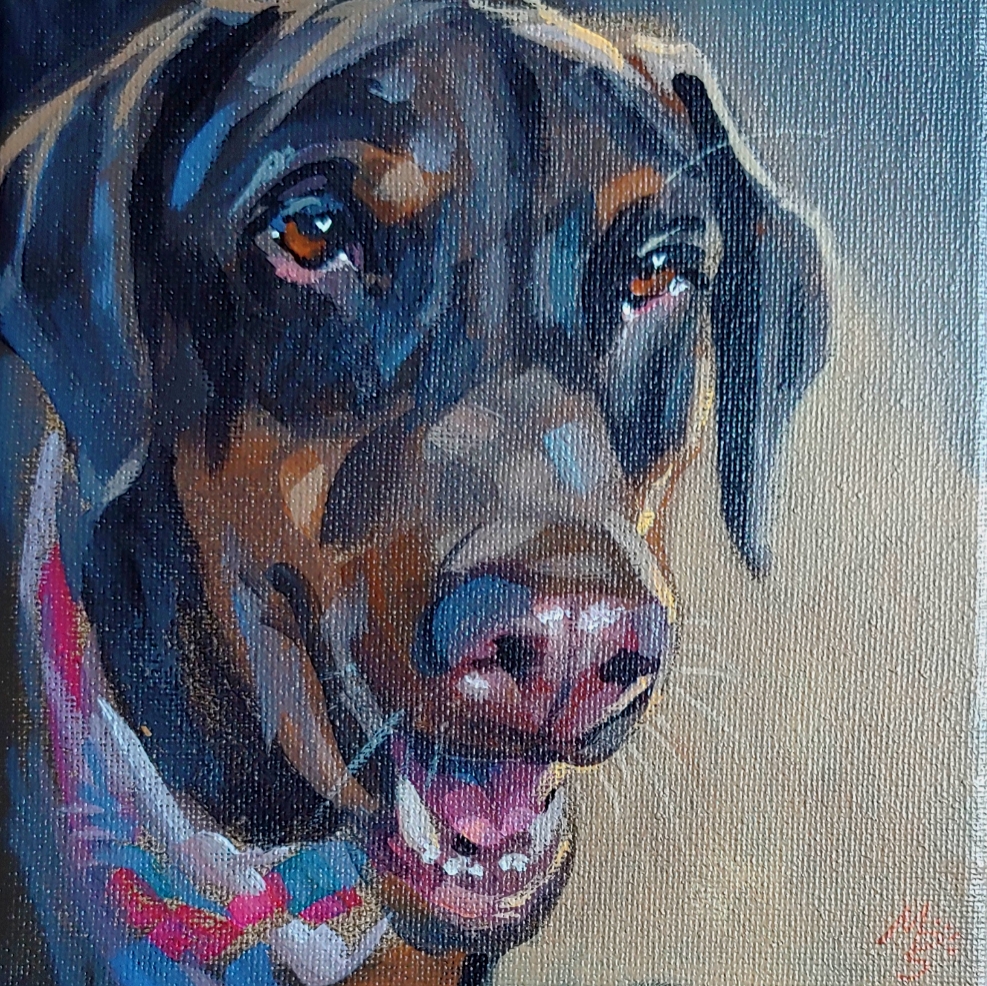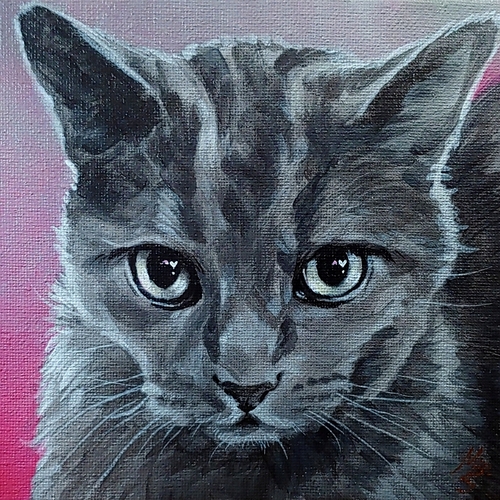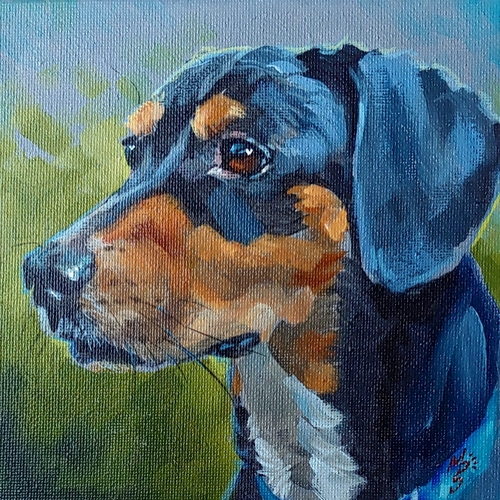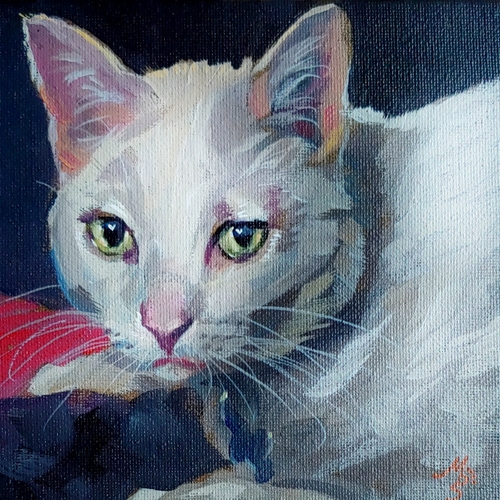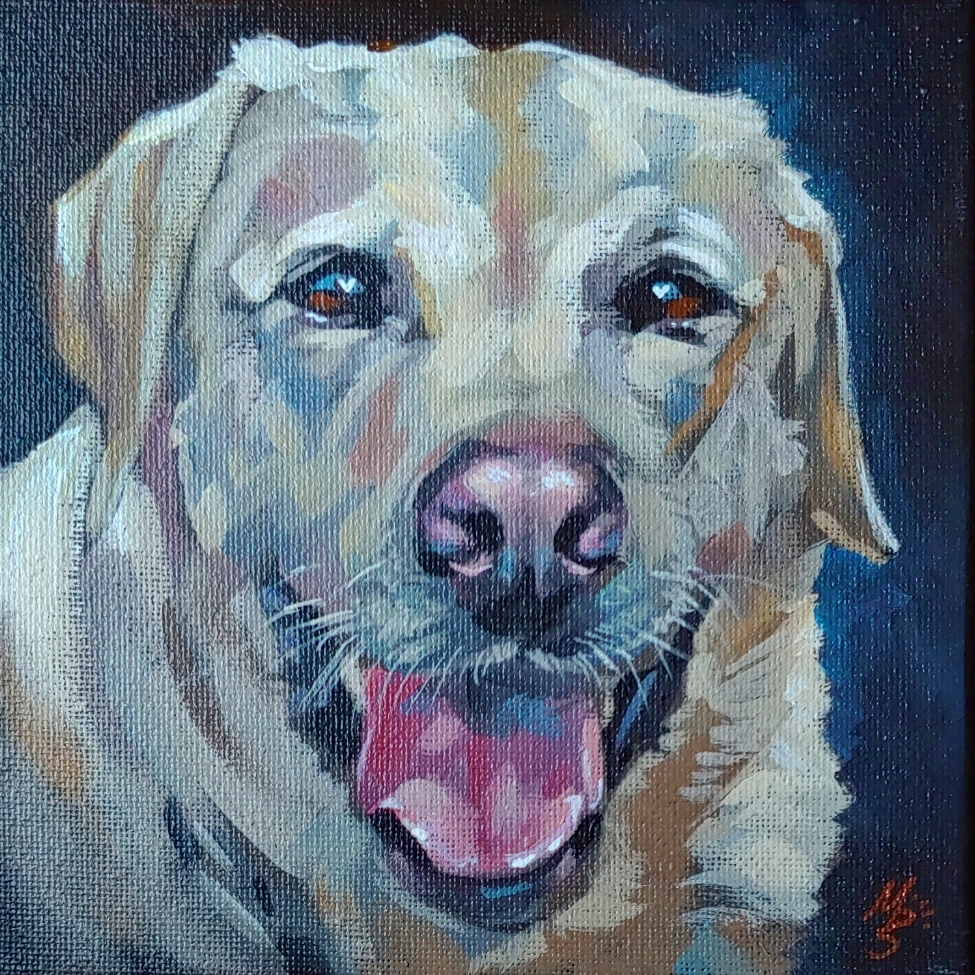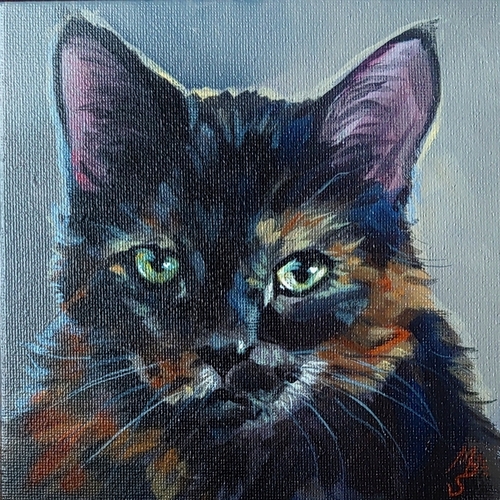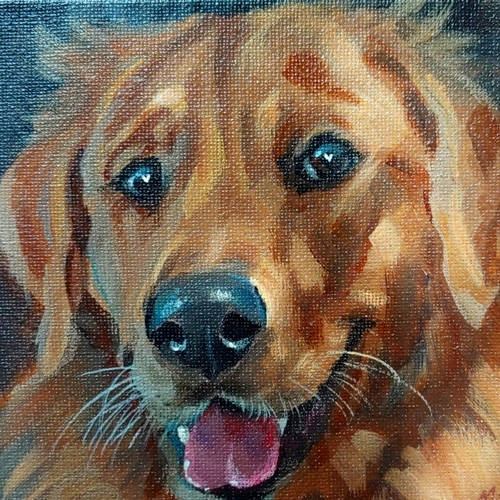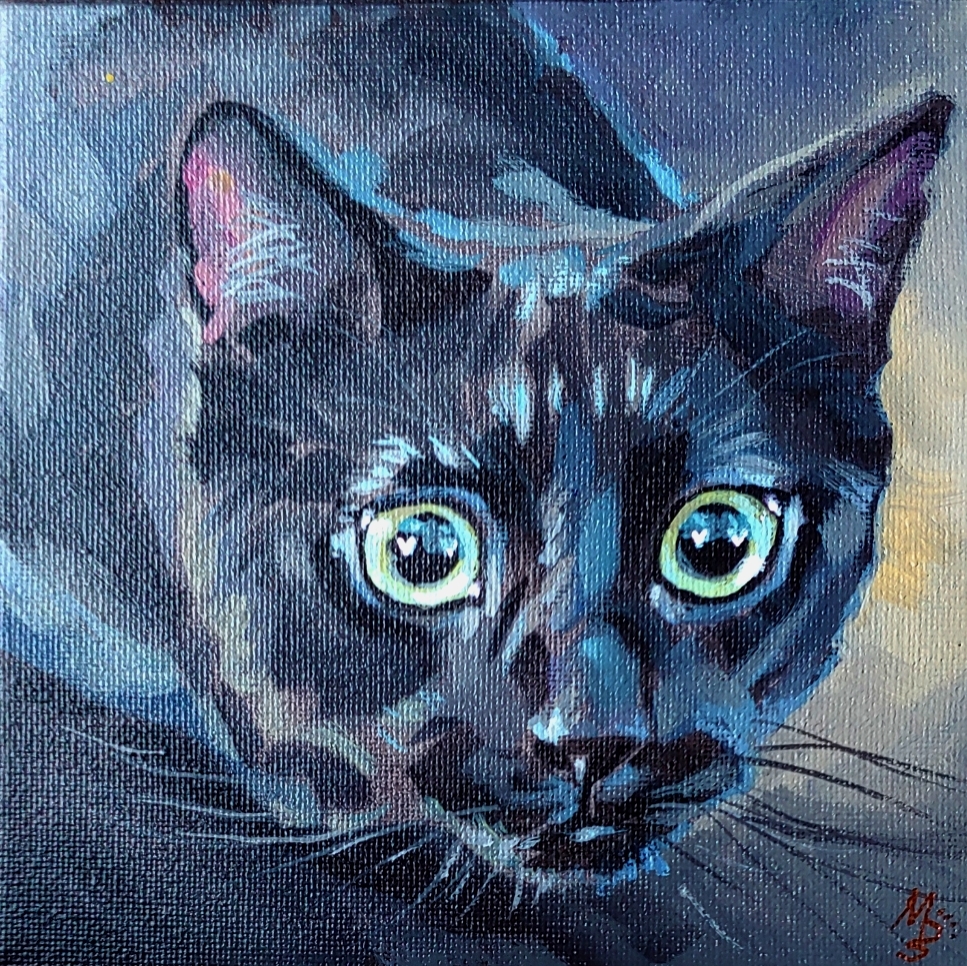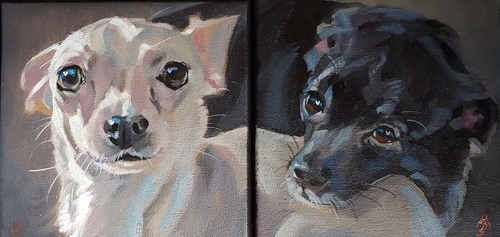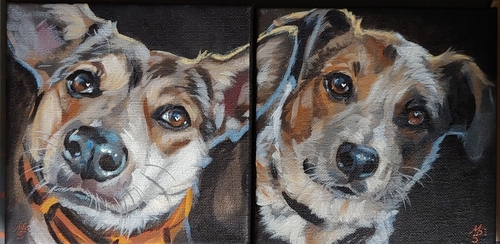 ---
One surface I tried to avoid at all costs... vehicles! The saving grace was that this is our car,
and the spoiler was ruined anyway, so hubby agreed to let me "play" with it... Before and after: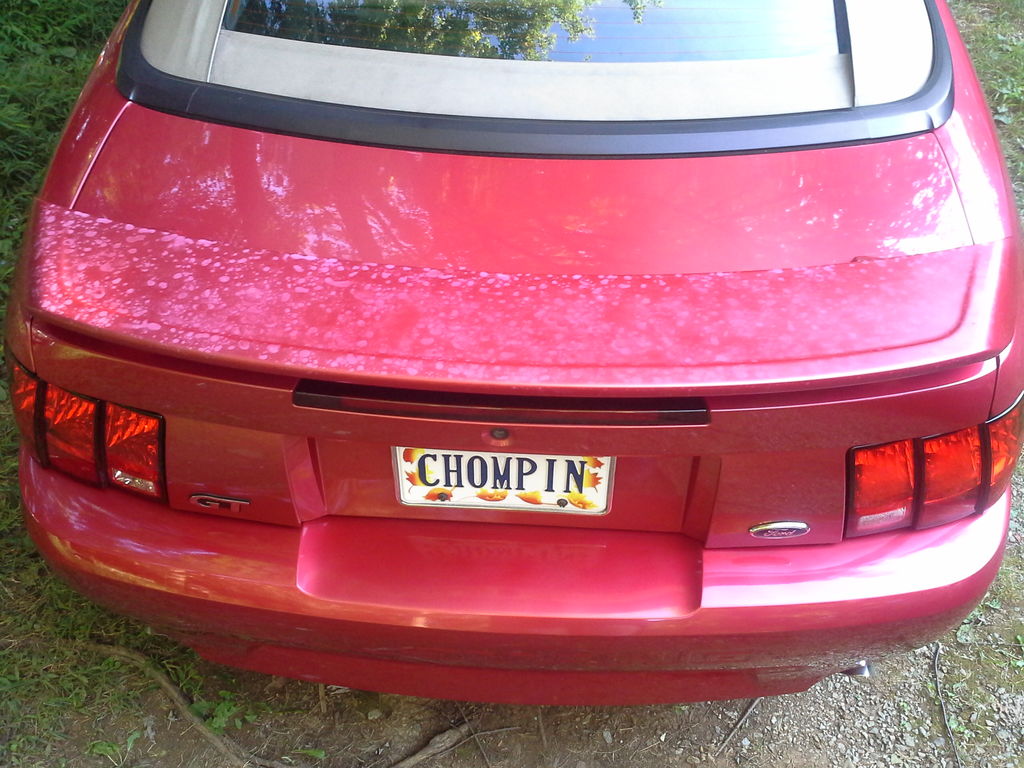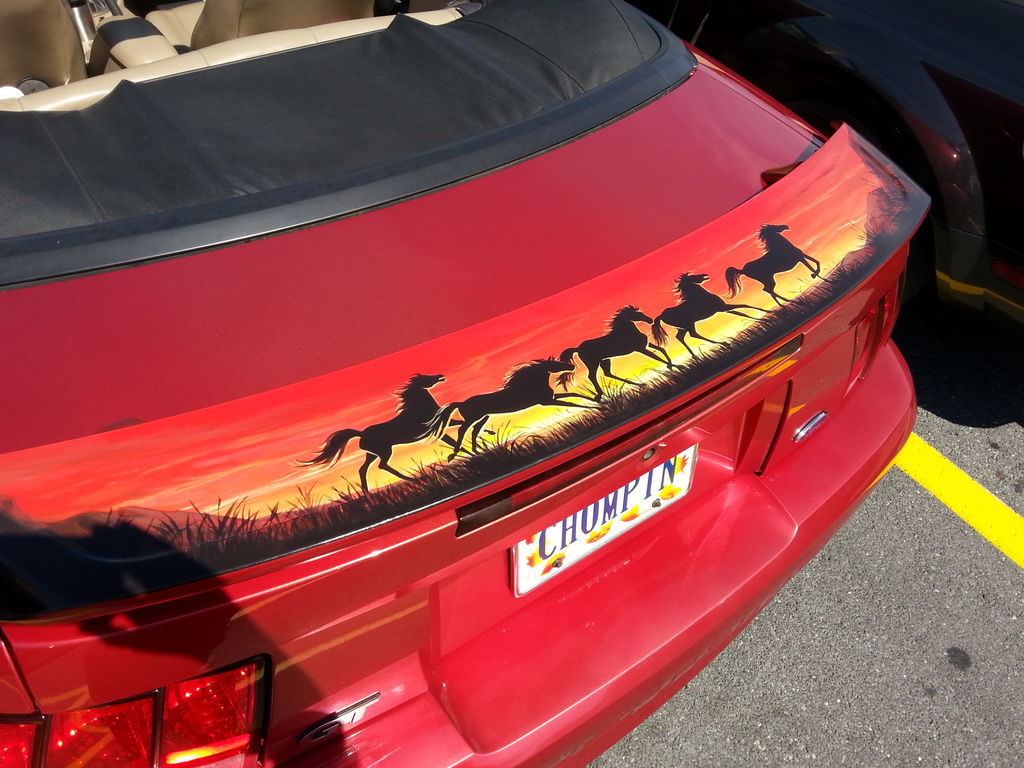 And since MY Mustang was lonely, I found her a friend: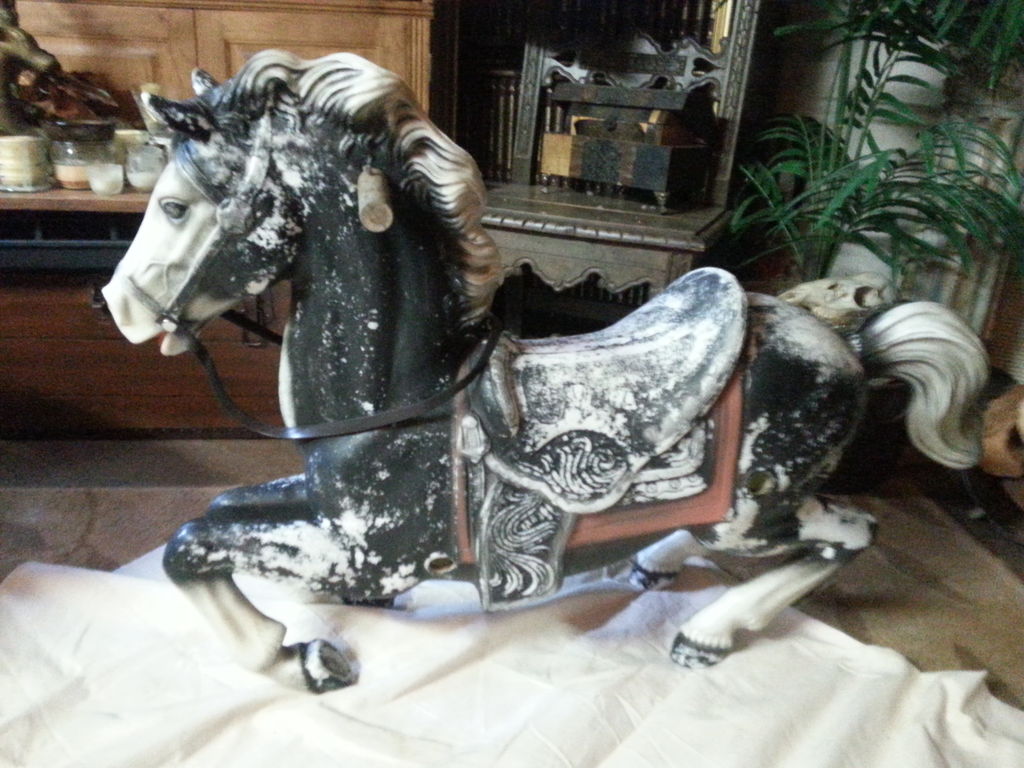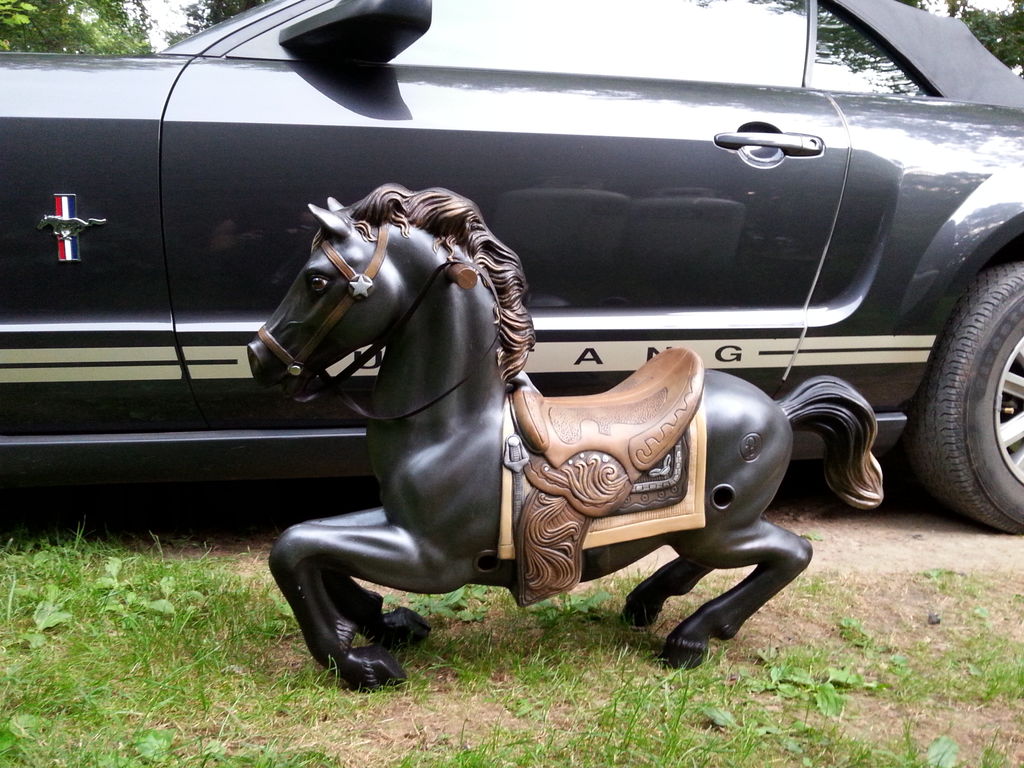 Then, hubby wanted a mascot, too...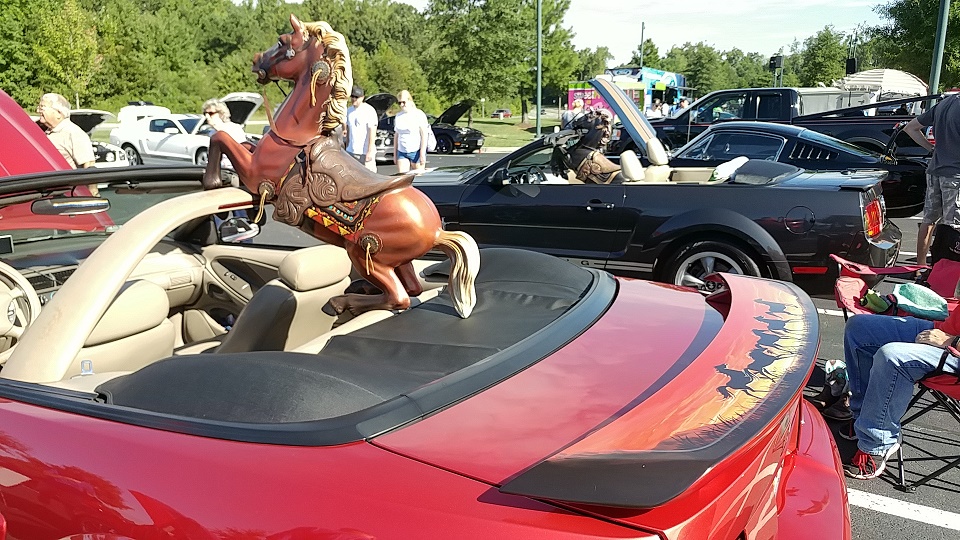 ---

VELVET, BABY!

Another unusual surface to paint on... VELVET! Nope, no Elvis here, just this Wicked Tiger!

WICKED TIGER, acrylic on velvet (SOLD)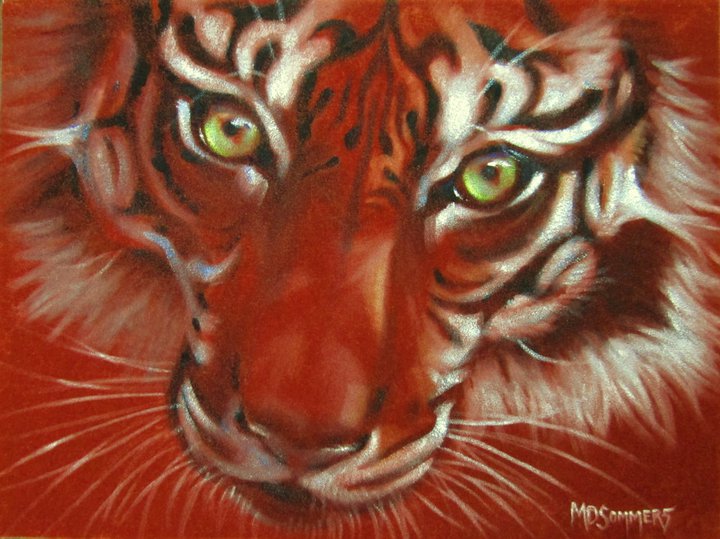 VELVET LION acrylic on velvet (sold)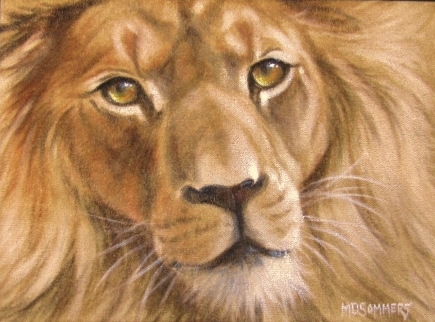 ---
Speaking of unusual surfaces, how about deer skulls? I do these custom, on a commission basis, with skulls provided by you. Something a little different for your trophy wall,
and more affordable than a full mount. More information on the
Painted Skulls
page...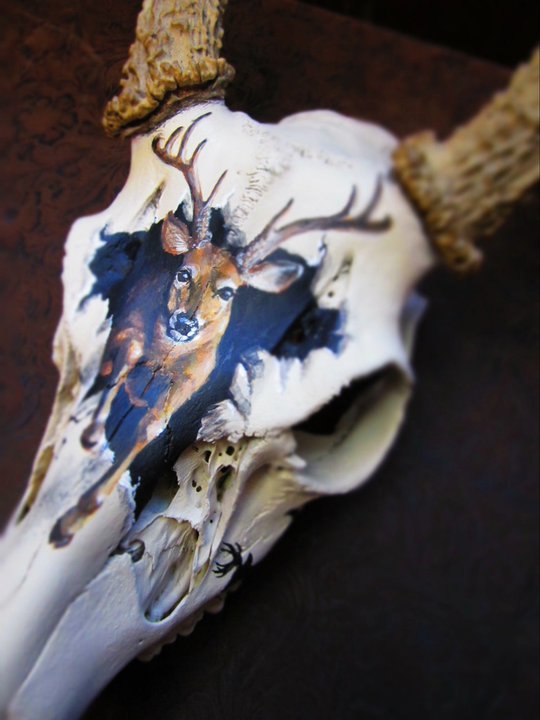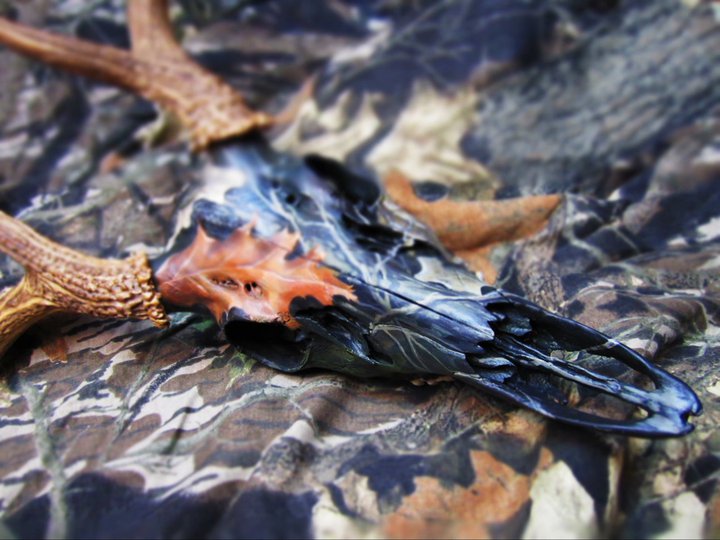 ---
I was sponsored by Gourmet Delights Gifts and Framing to
paint a paddle
(see the overview and other side) for a
river awareness event
(external link) in Front Royal several years ago. I won First Place in the Adult Division of the "On the River" paddle contest! (www.canoecapital.org)
---
3D Painting done on PVC panels, cut out and attached to give it a 3 dimensional look.


---
Murals
Pacific Northwest
Washington State, October/ November, 2016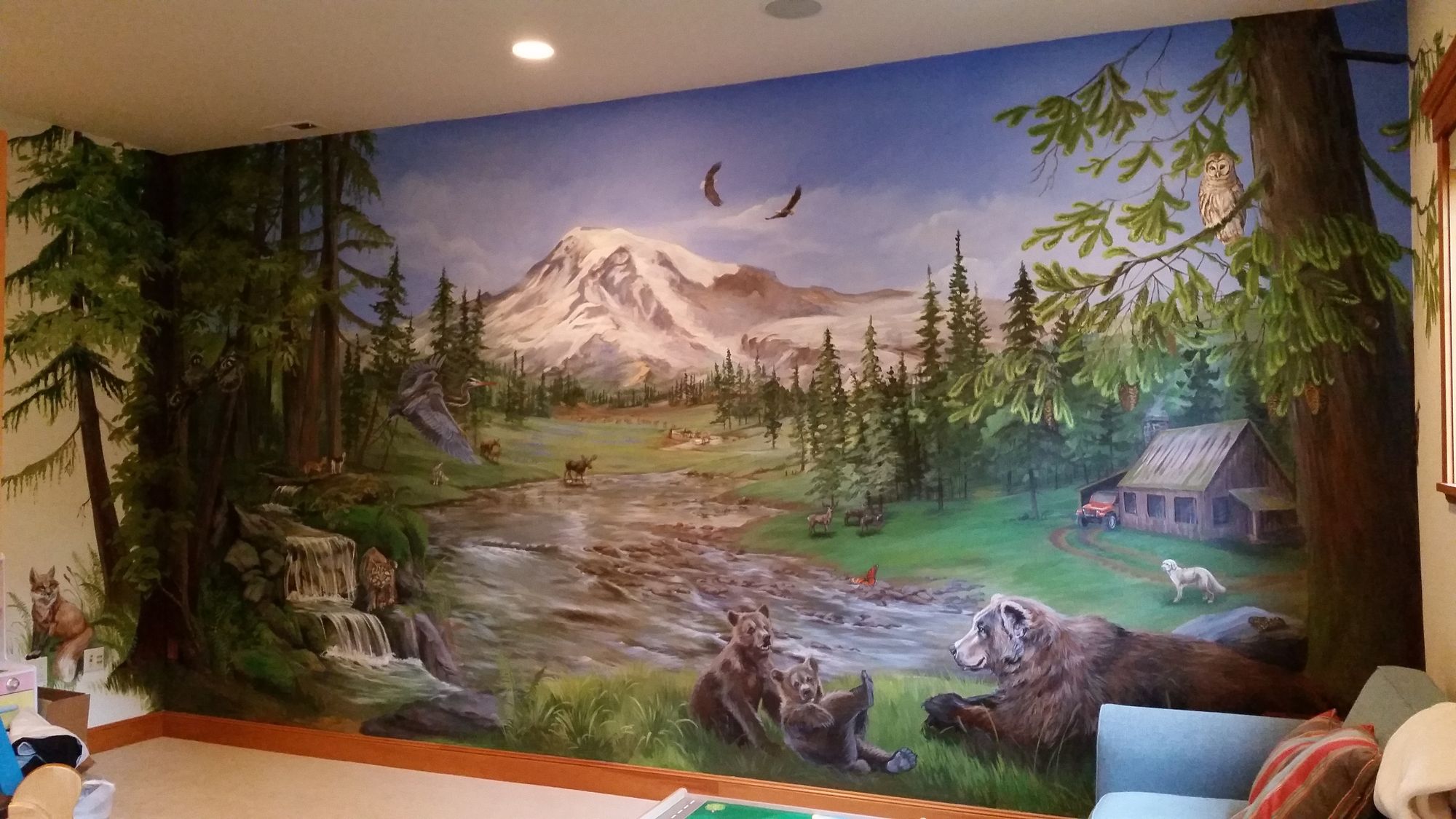 ---


Ford's Fish Shack, Ashburn VA
Detail of large mural in a fantastic seafood restaurant, (the first of three locations so far...) after some additions this past summer... The mural changes, pay attention or you might miss something!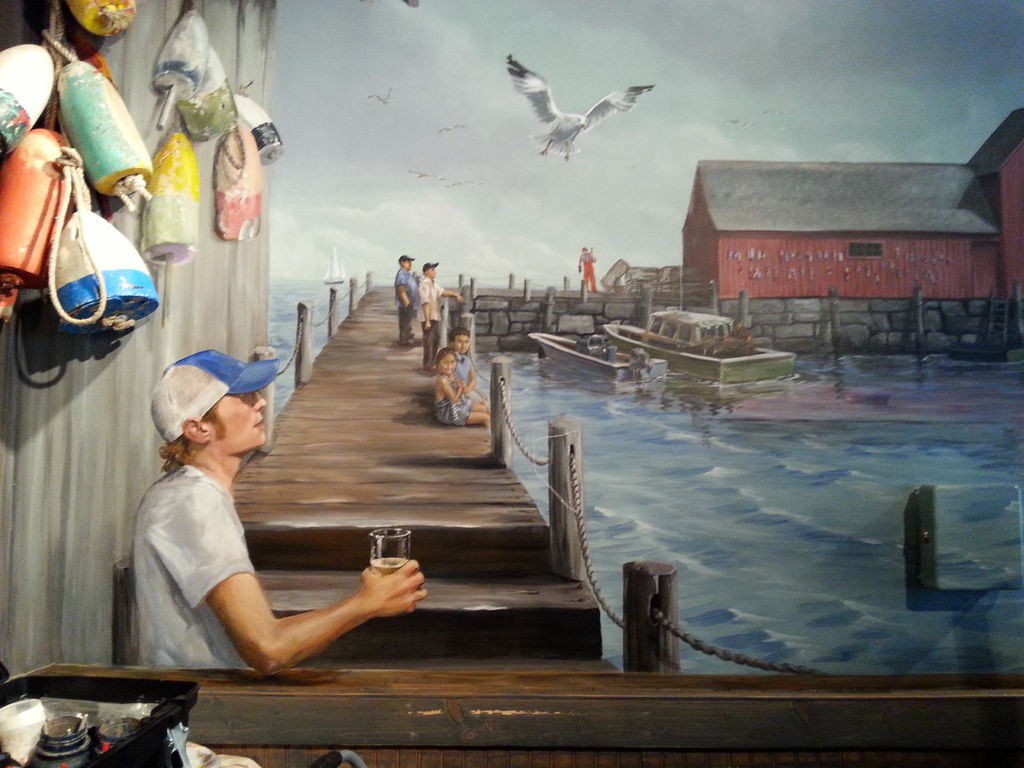 Ford's Fish Shack, South Riding (2012)
Second location in the Ford's Trilogy, South Riding Plaza in Chantilly...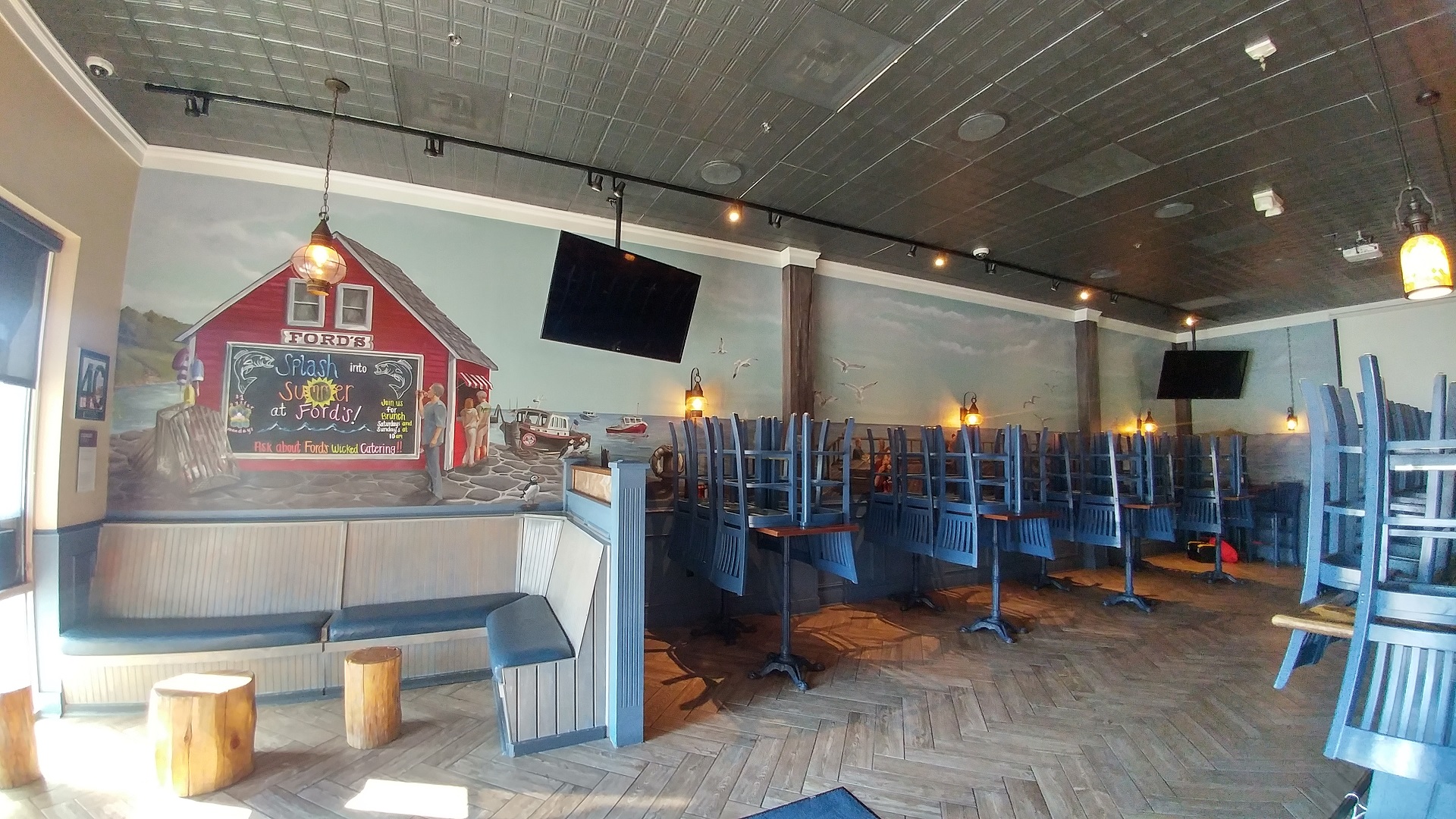 Ford's Fish Shack, Leesburg (2017)
The third installment for the Ford's Restaurants, Lansdowne in Leesburg VA. Not much in the way of flat walls at this location for a traditional mural (though we managed to sneak one in), but there was LOTS OF BRICK that needed freshening up in the way of a gray base coat with some white drybrushing to add some weathered appeal :)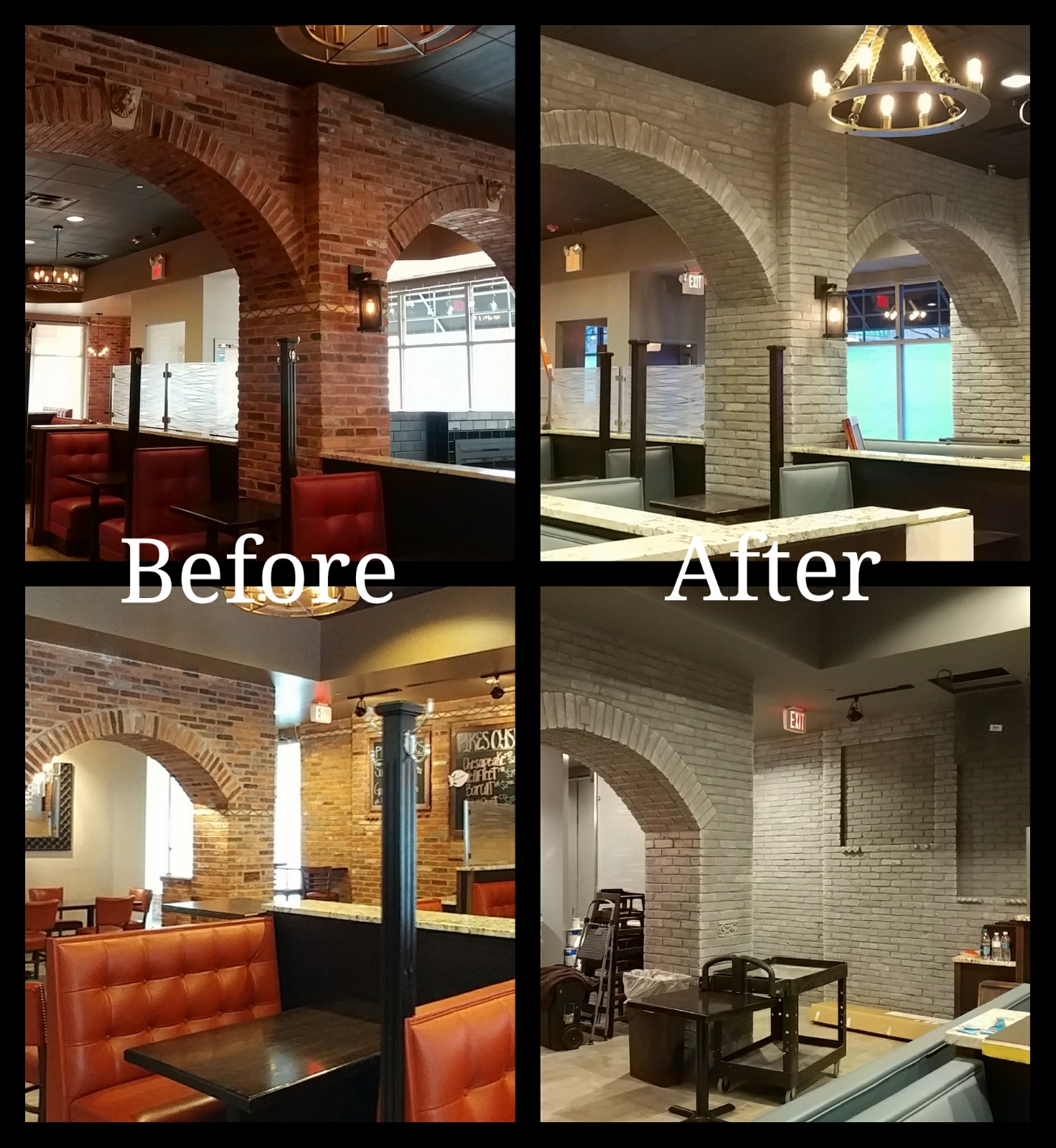 A small mural we managed to sneak in :)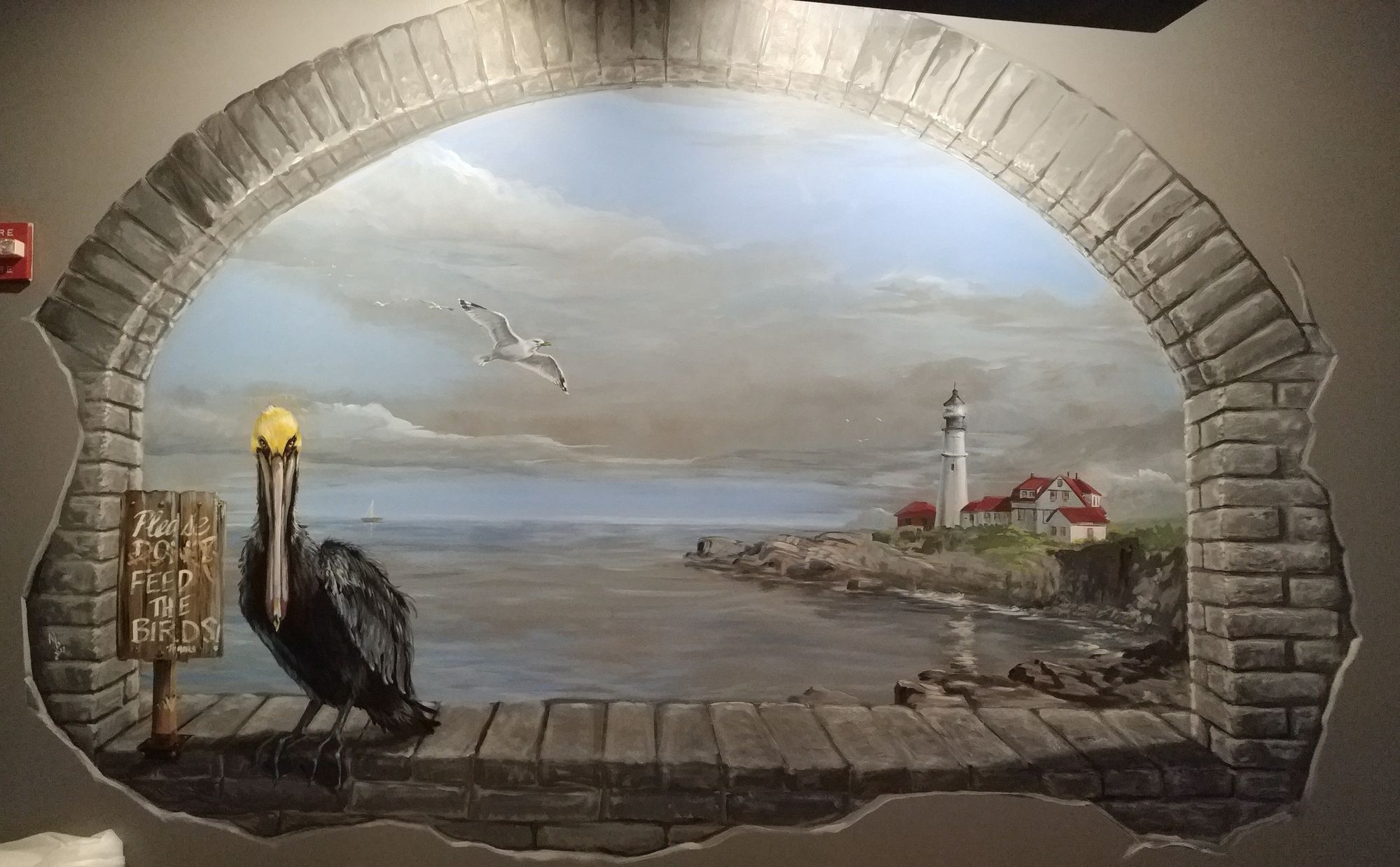 ---
The Barn


Stages on the Works In Progress page, overall mural on the Murals page.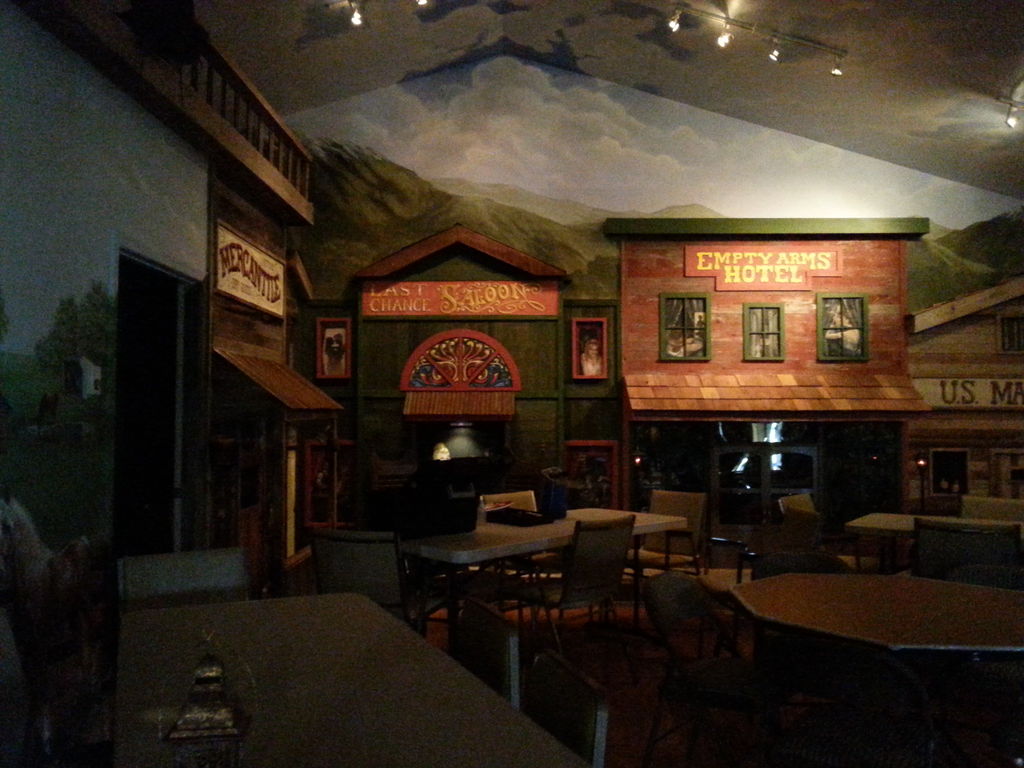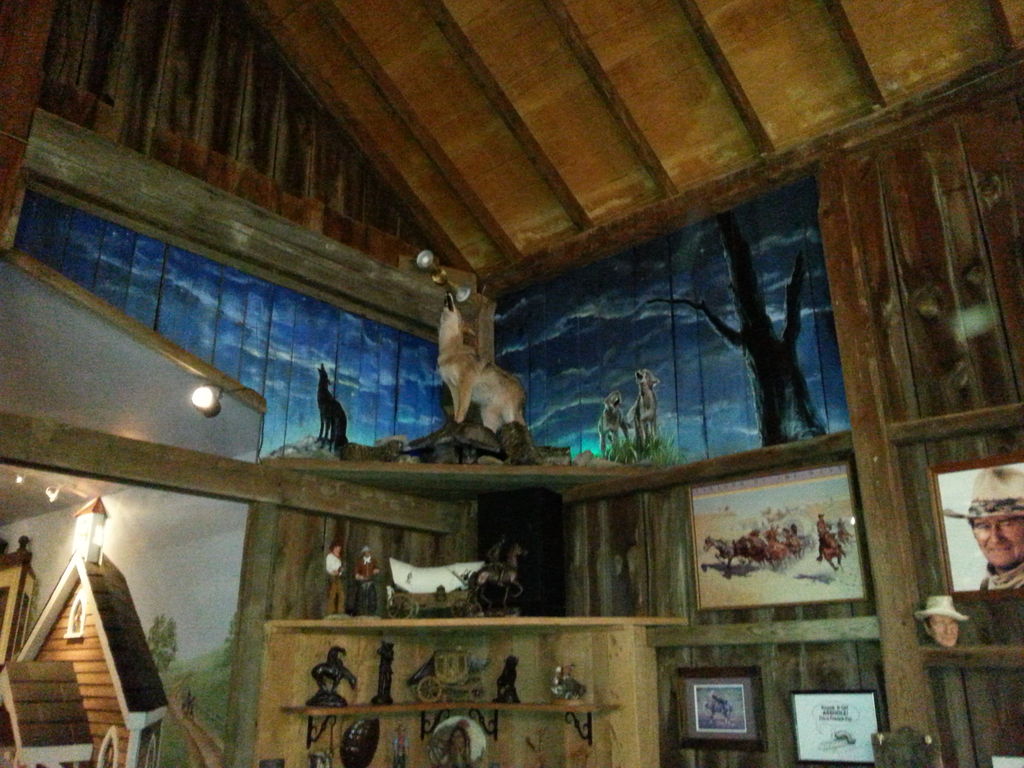 Glow paint makes for an interesting glow with the spotlights off (doesn't photograph well, this shows those coyote pups better!)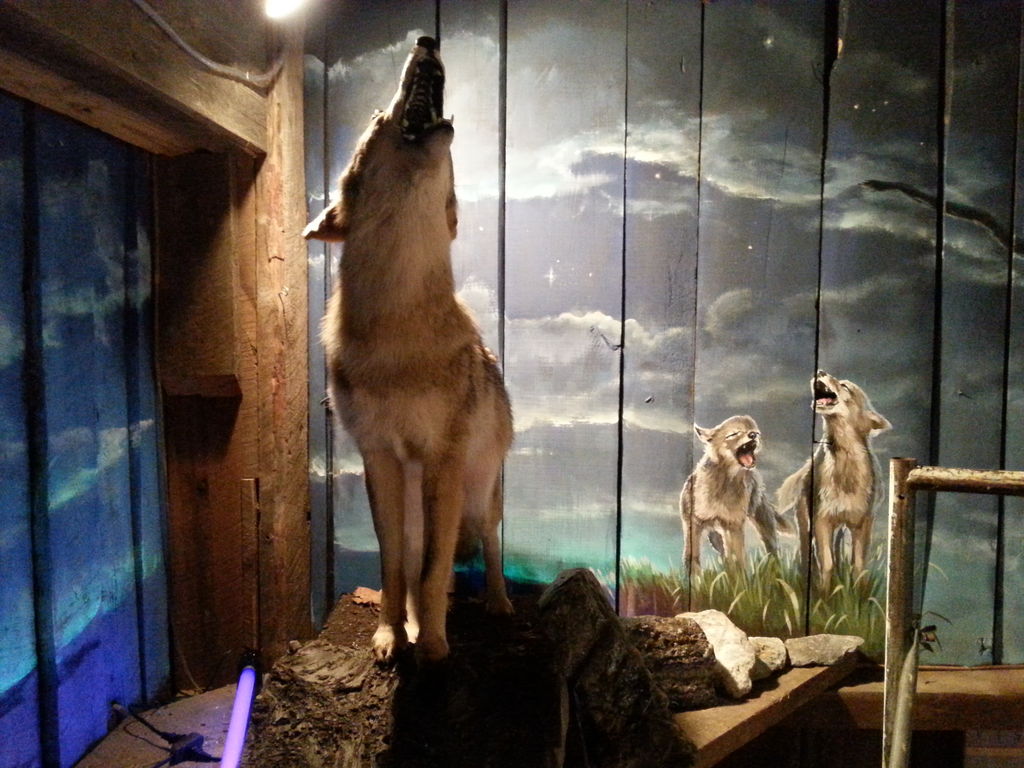 Painted around a life-sized photo cutout of Mr Eastwood...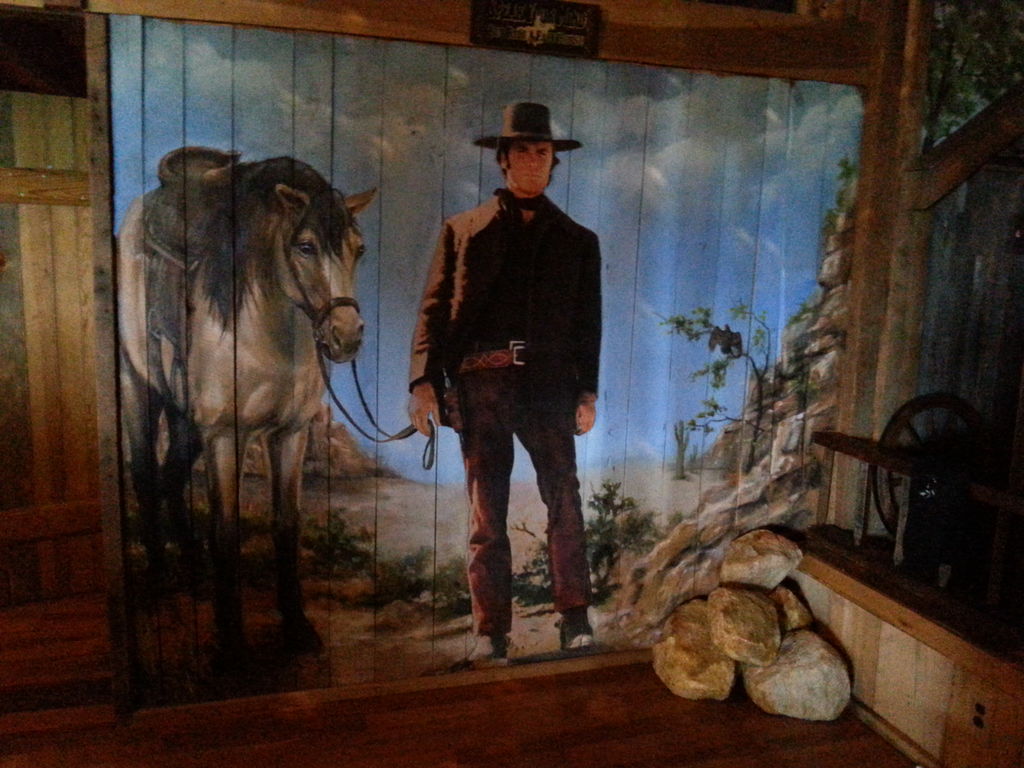 .. And gave some deer mounts some scenery. I've been wanting to paint in the bodies of head-and-shoulder mounts for a while now. I love when people let me experiment!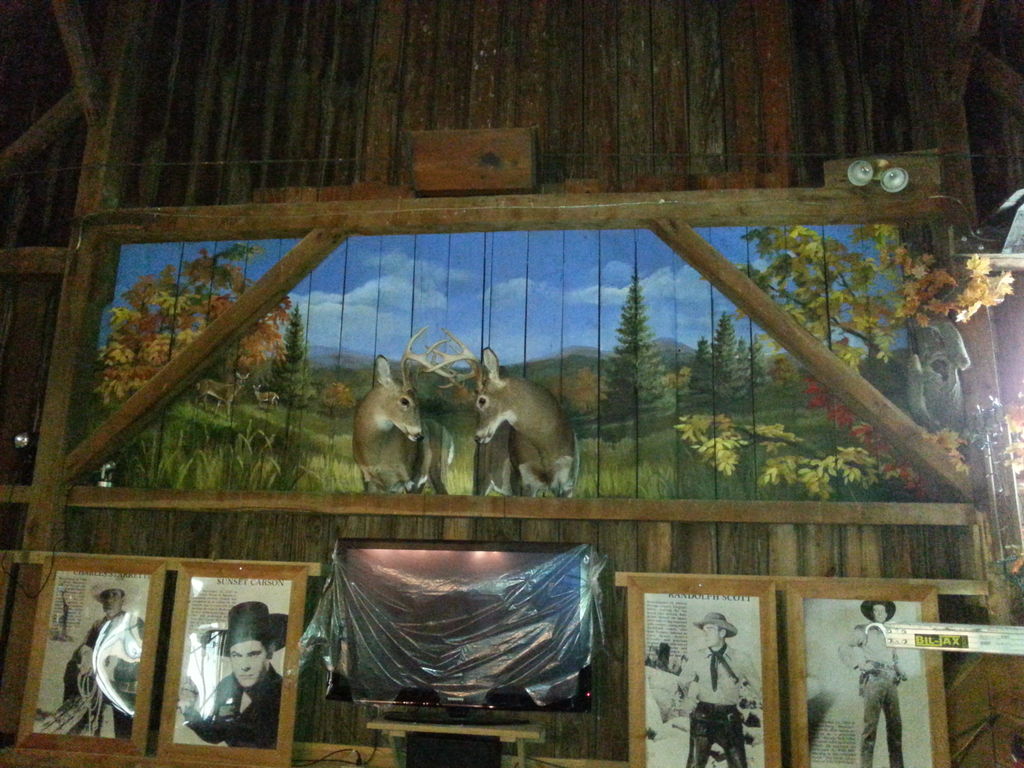 ---

A Murder of Crows
Acrylic, 12x24
(sold)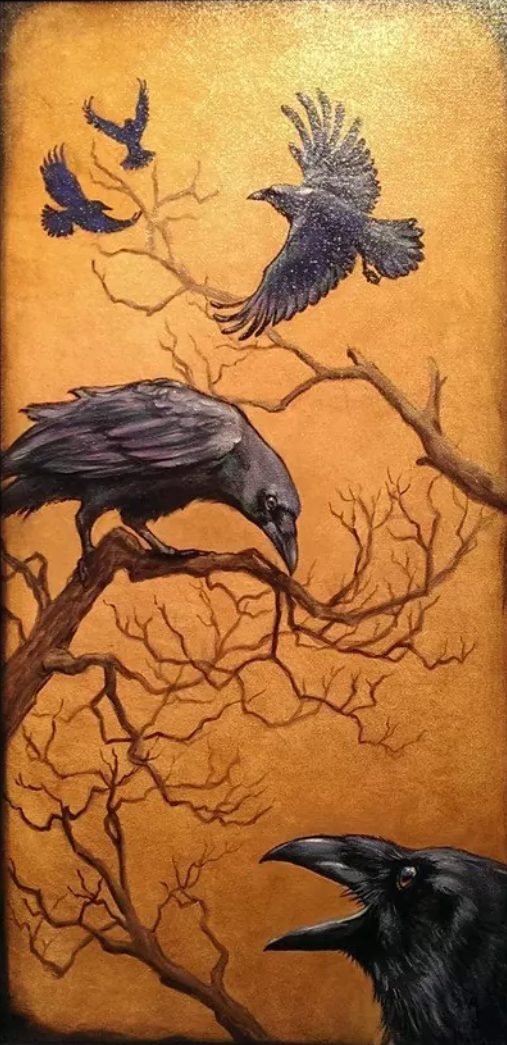 Gossip Trio
Acrylic, 14x18
(sold)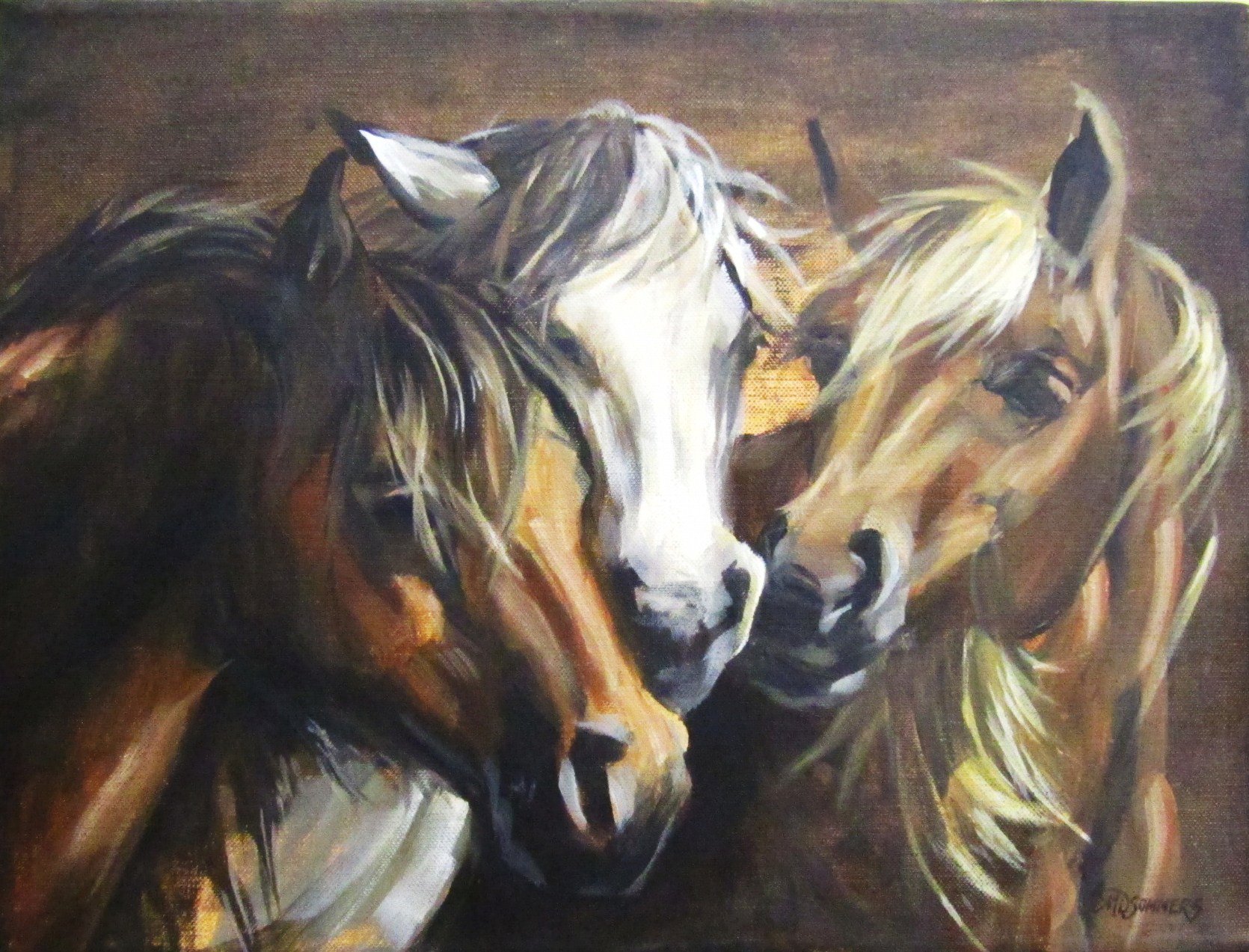 Kitty Hawk Pier, painted en plein air, acrylic with real sand thrown in. (sold)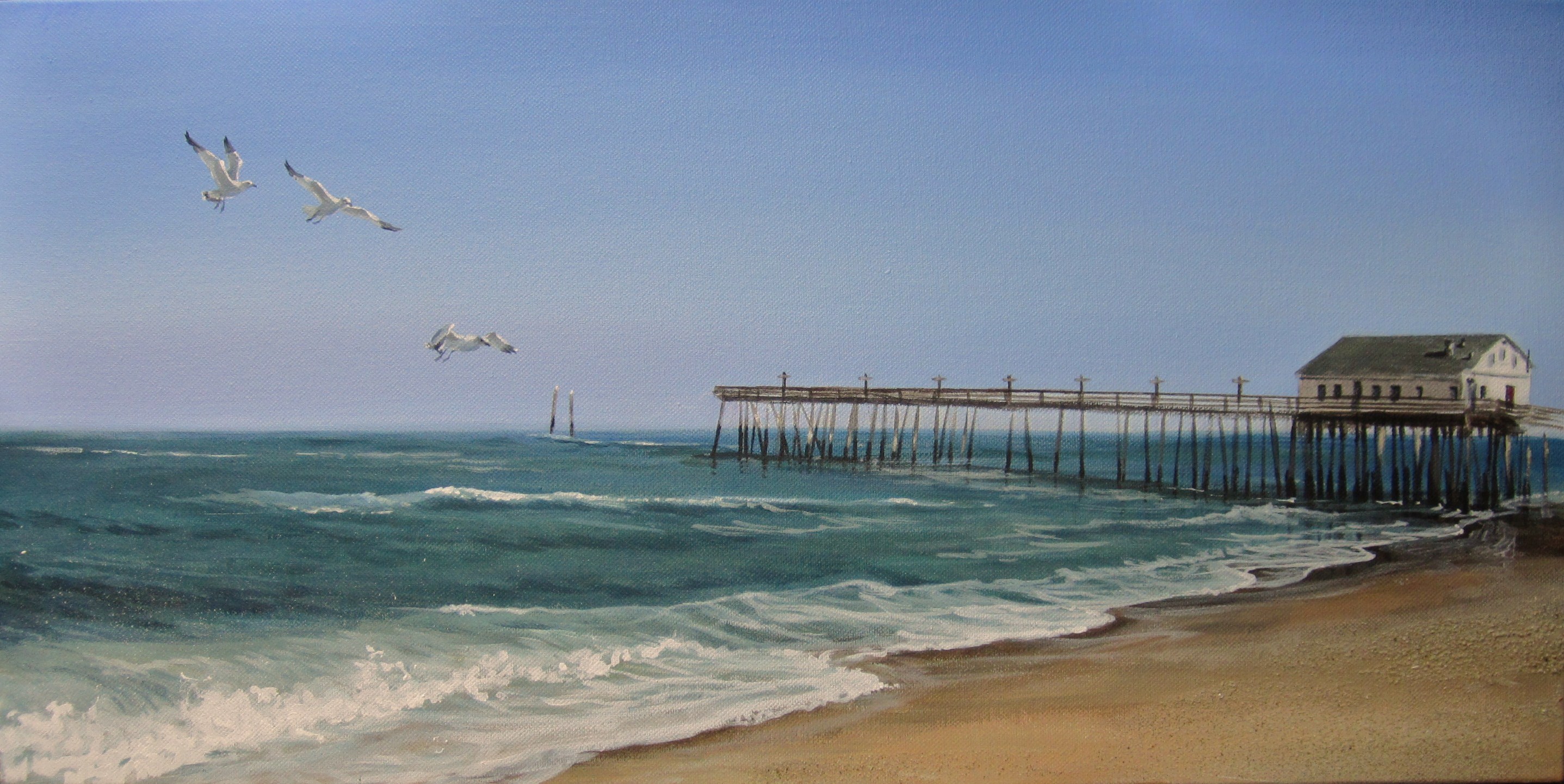 A small companion piece, painted on a shell found at the site: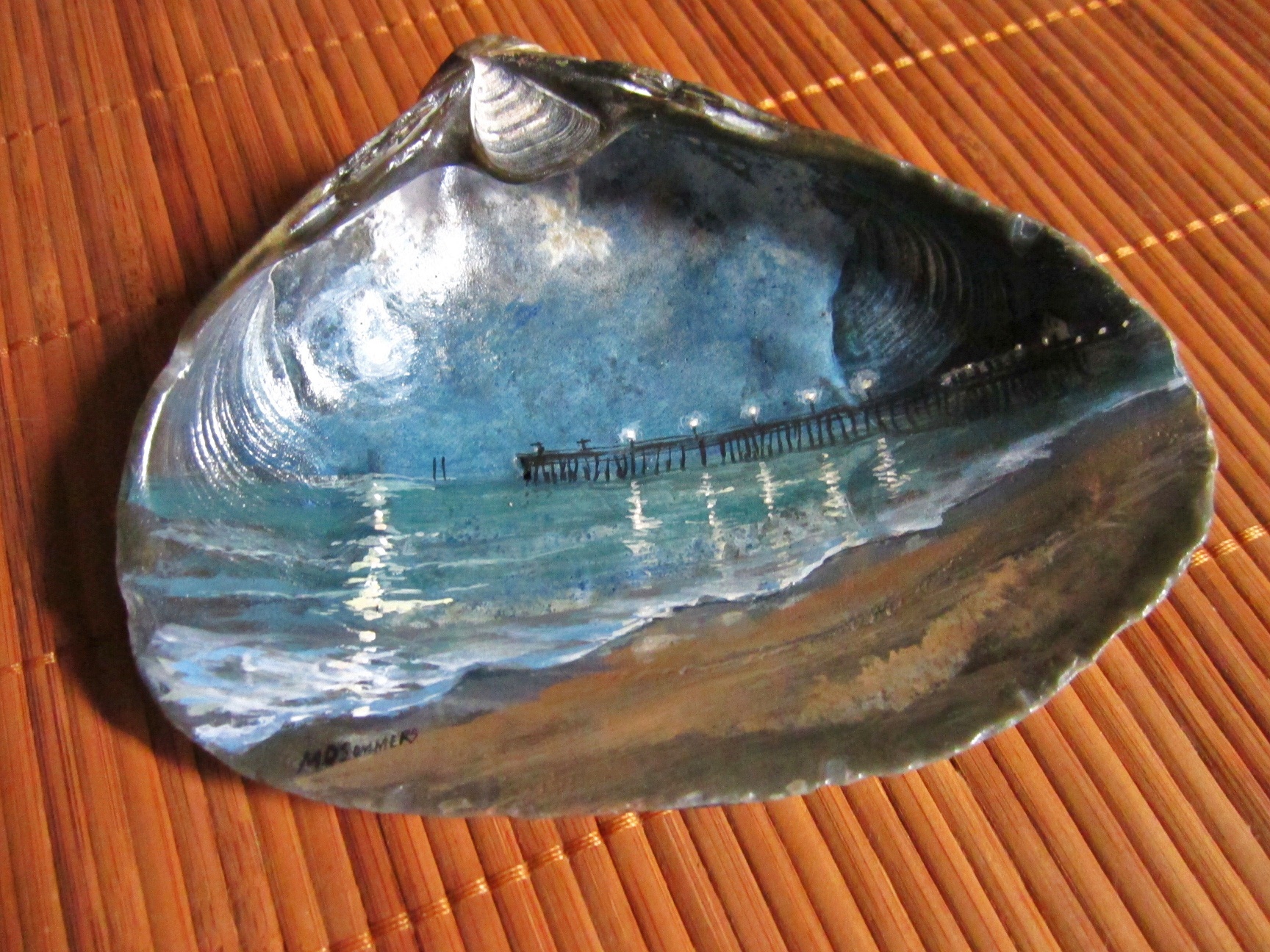 ---
"Old Timers"
Sept 2020
Acrylic on a beautiful piece of live-edge oak that I was asked (forced, haha) to paint on. Donated to a local archery club for their annual fundraiser.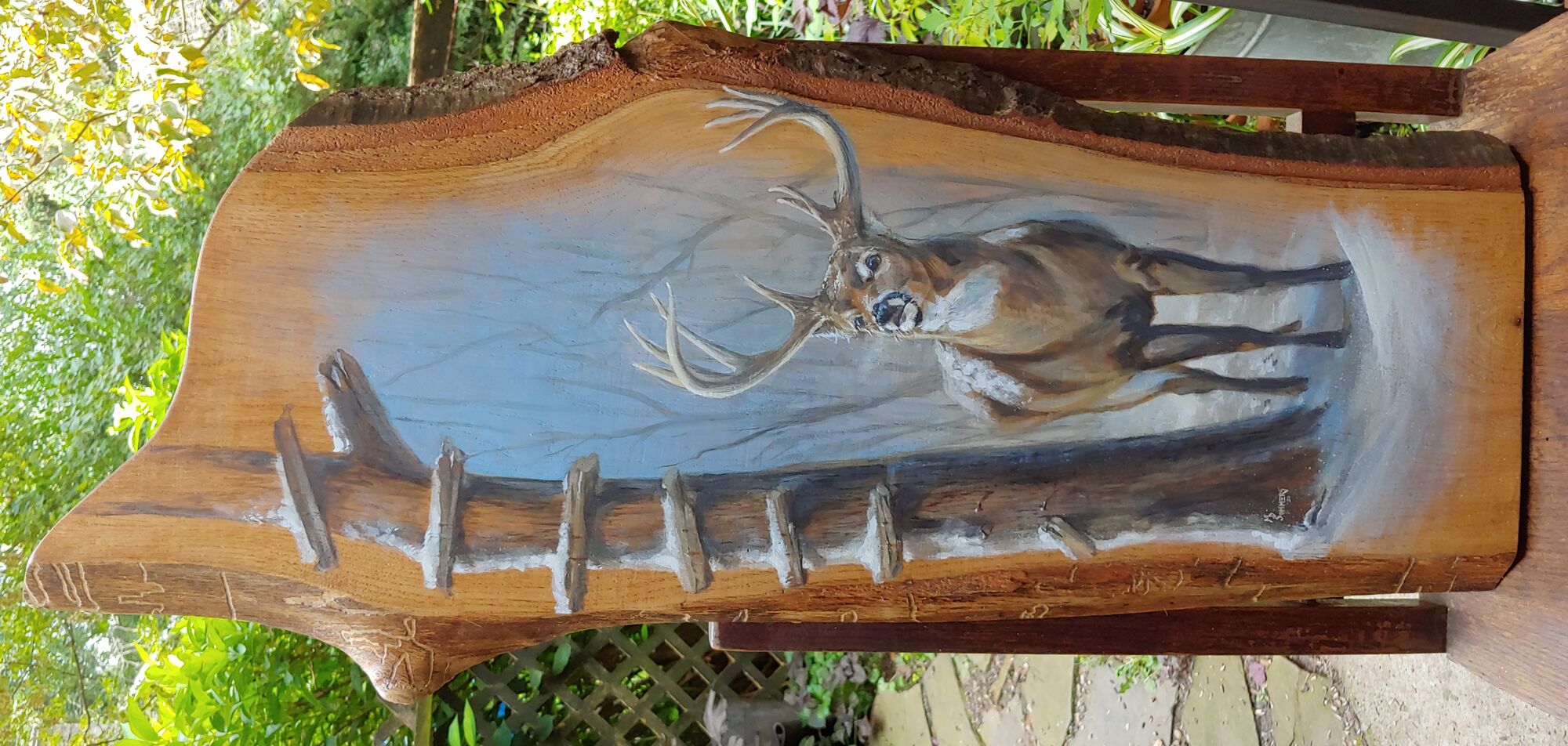 ---
"COEXIST"
T shirt design (created in Infinite Painter, digital painting) donated to a local wildlife rehabilitator group
.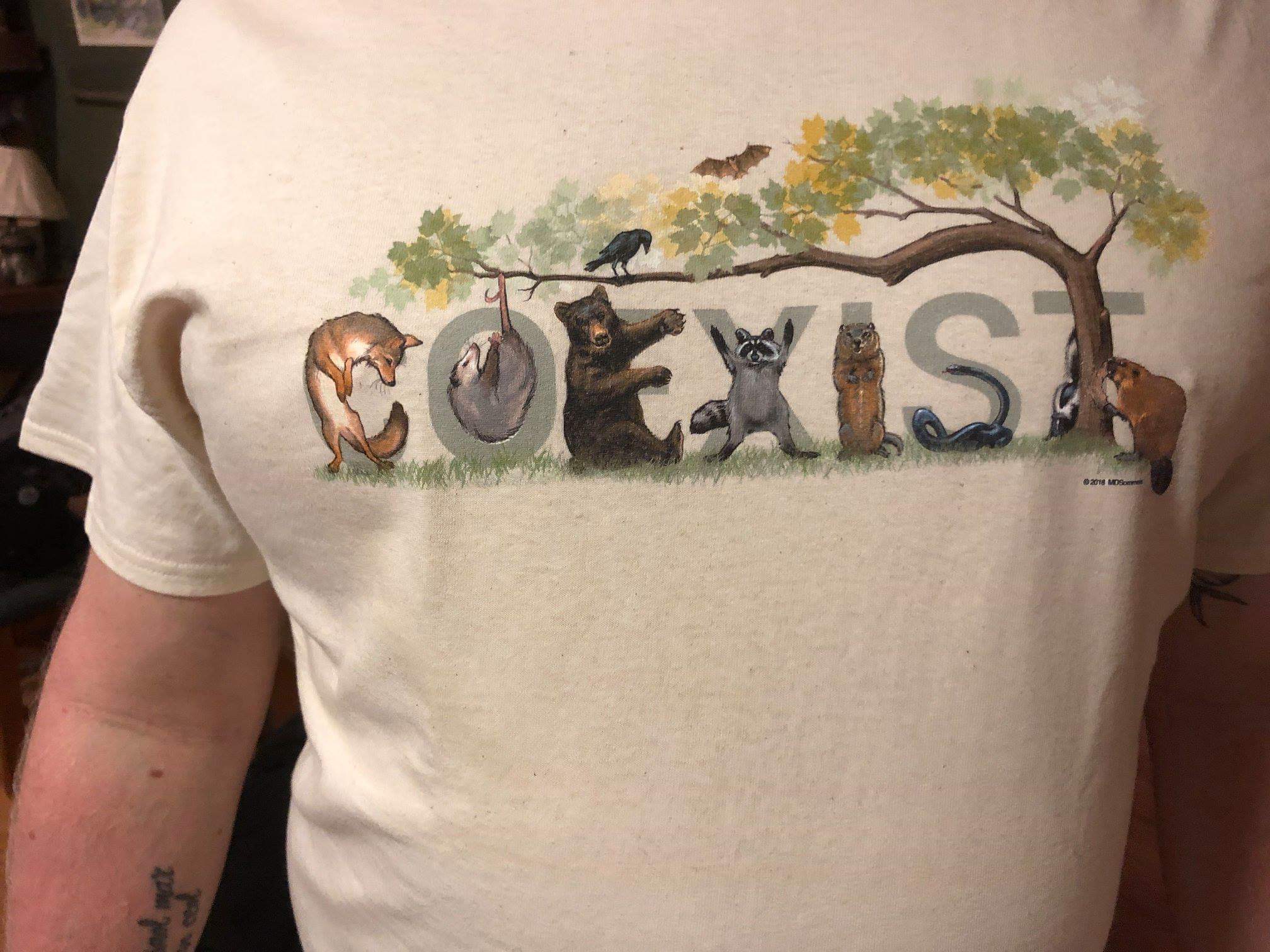 ---
Higher Learning
acrylic, 12 x 24
SOLD


---
In the Valley
Acrylic, 11x14
commission (sold)


---
Warrior of the Plains
Acrylic, 11x14
Sold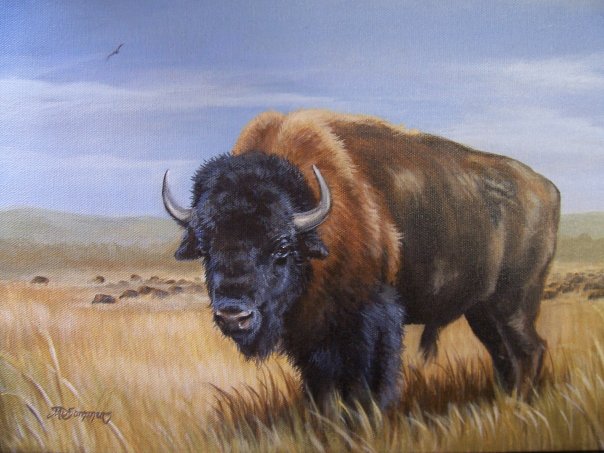 ---
Hannah's Horses
SOLD
Based on a photo by Hannah Hardison
Acrylic on clear gessoed linen, 8x10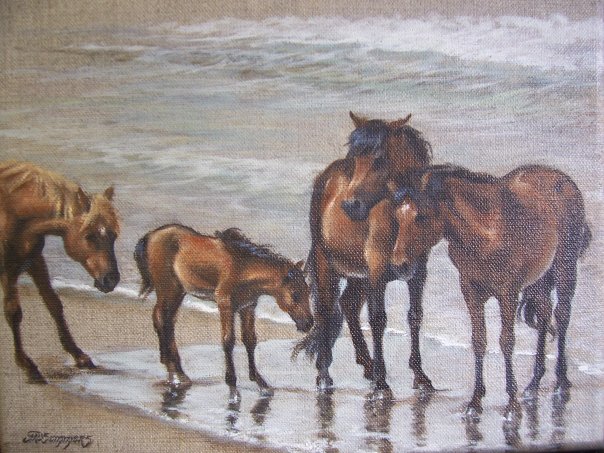 ---
Owls Emerging -Sold
Acrylic on clear gessoed linen, 8x10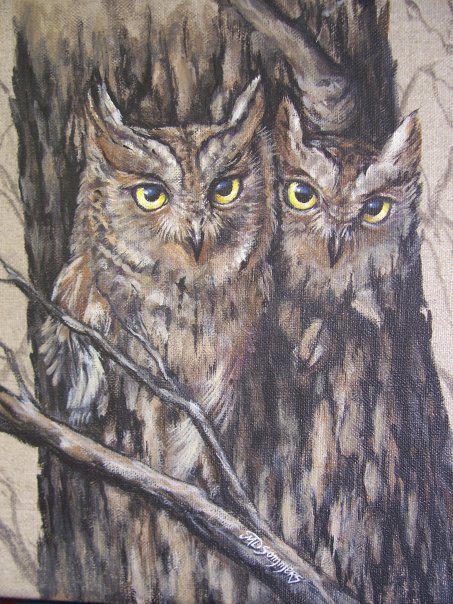 ---
Little Bird, Big 'Tude
Acrylic, 6x6
SOLD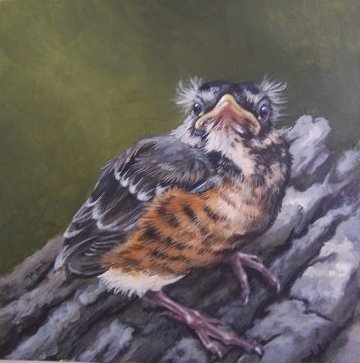 ---
Contact the Artist for a commissioned piece of your own...**
---

Client photos of the artist at work!
So realistic :)


Good thing I'm not afraid of heights!